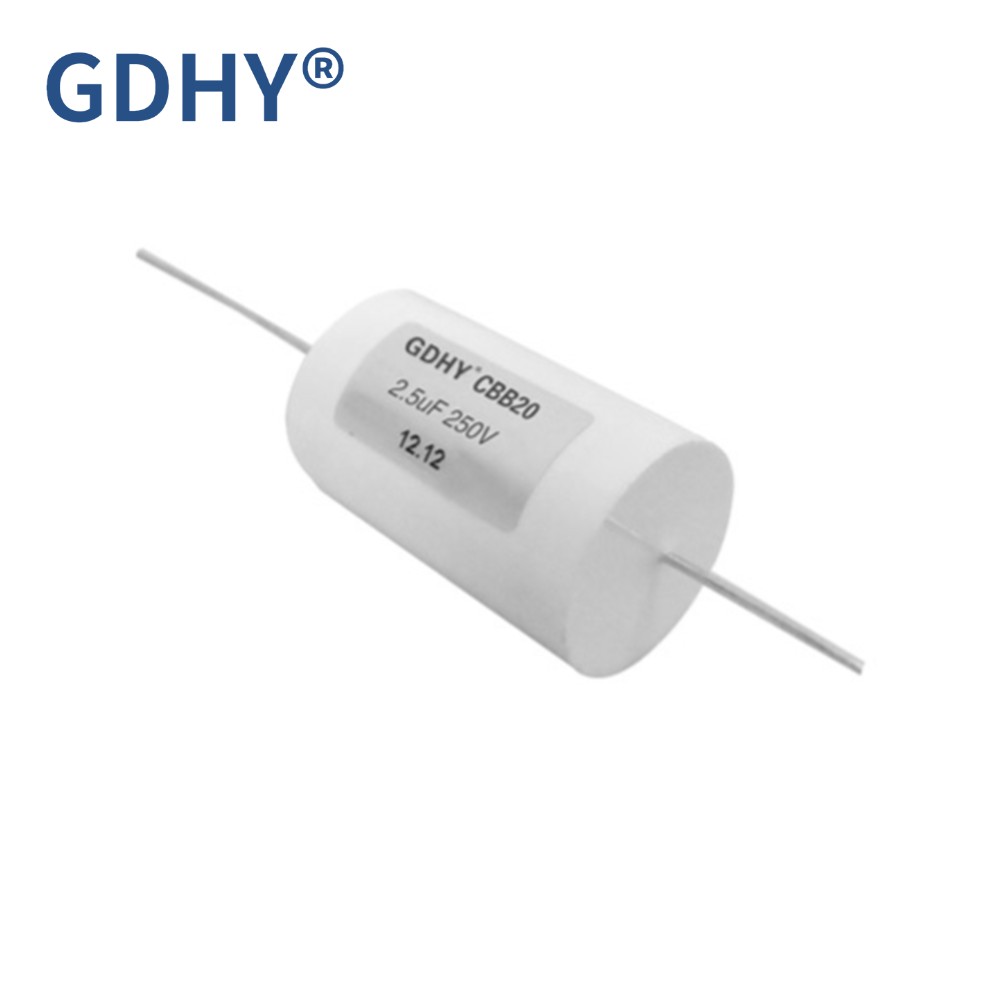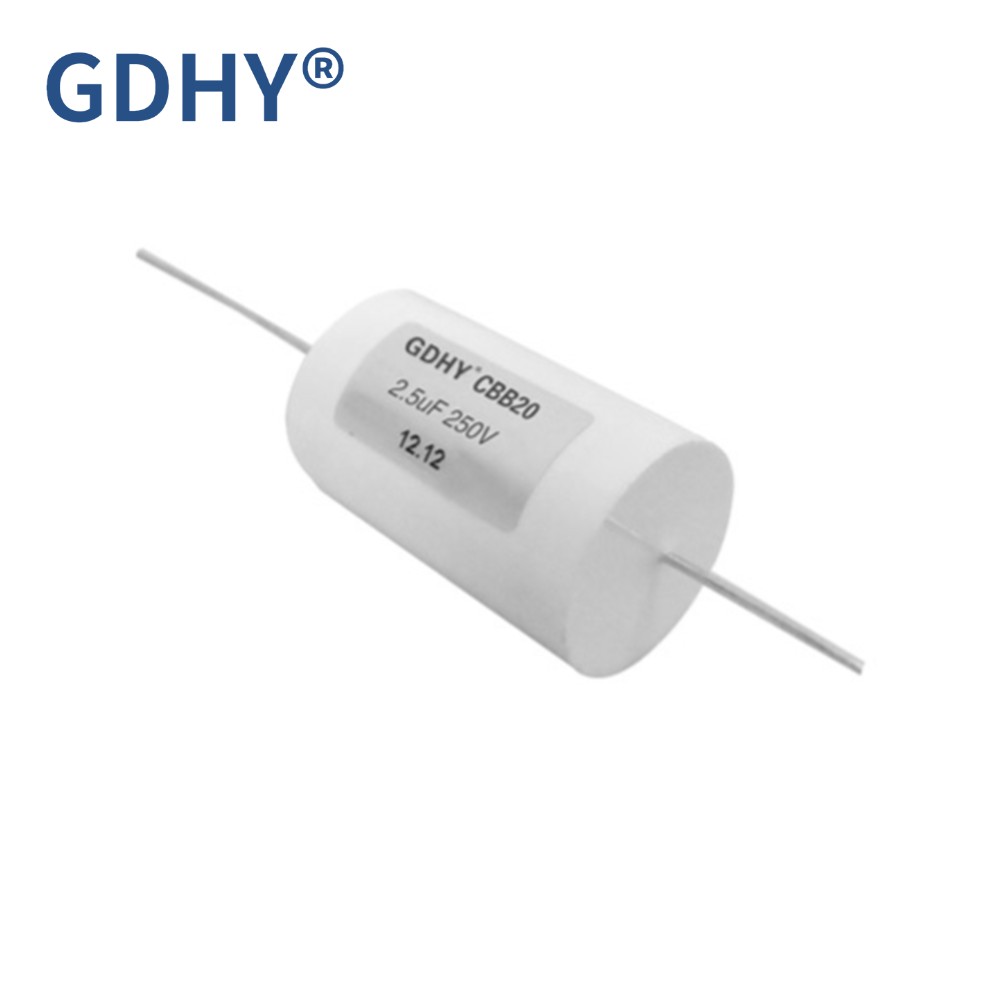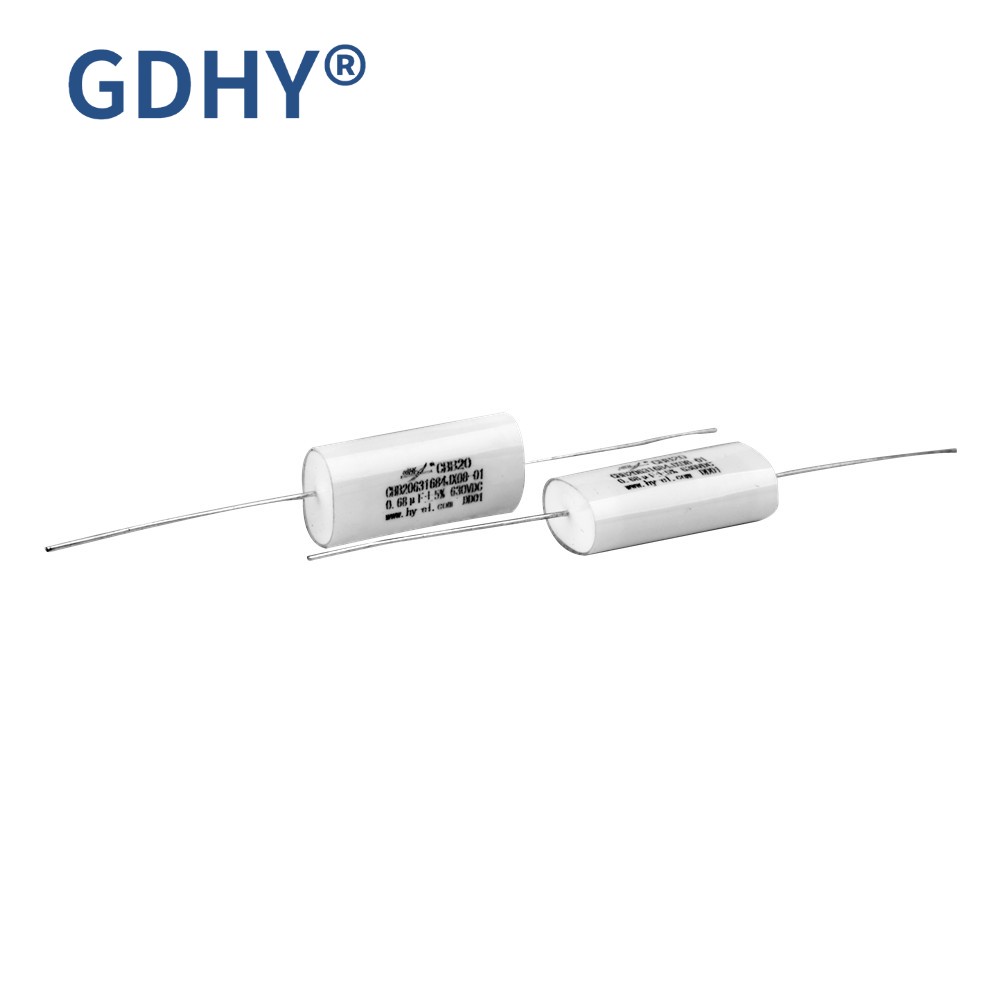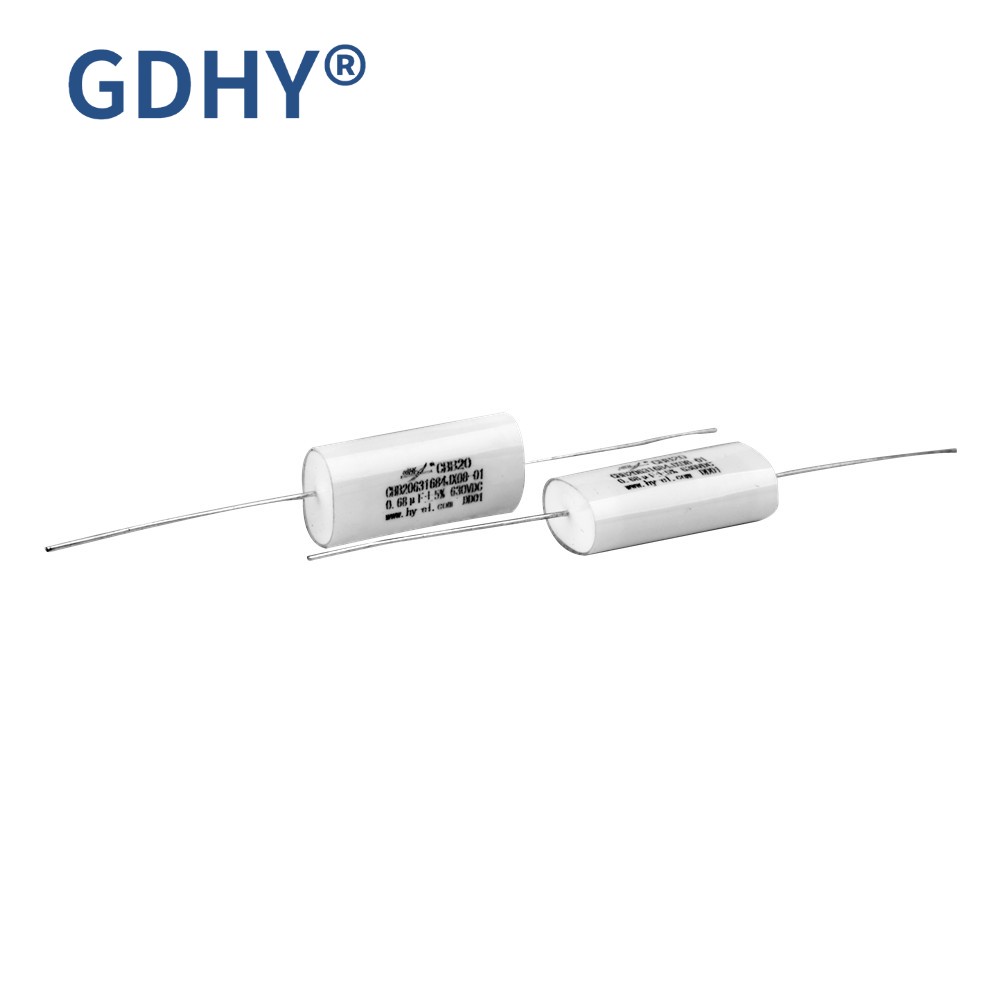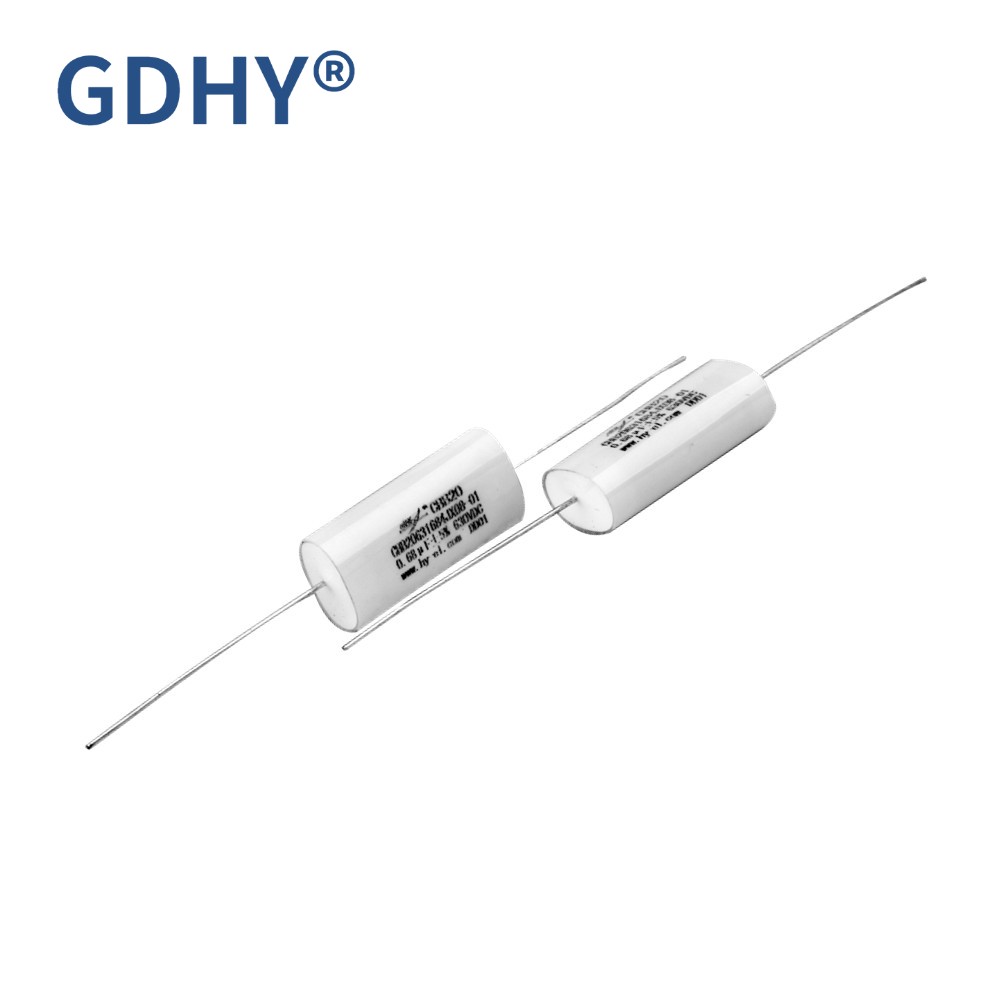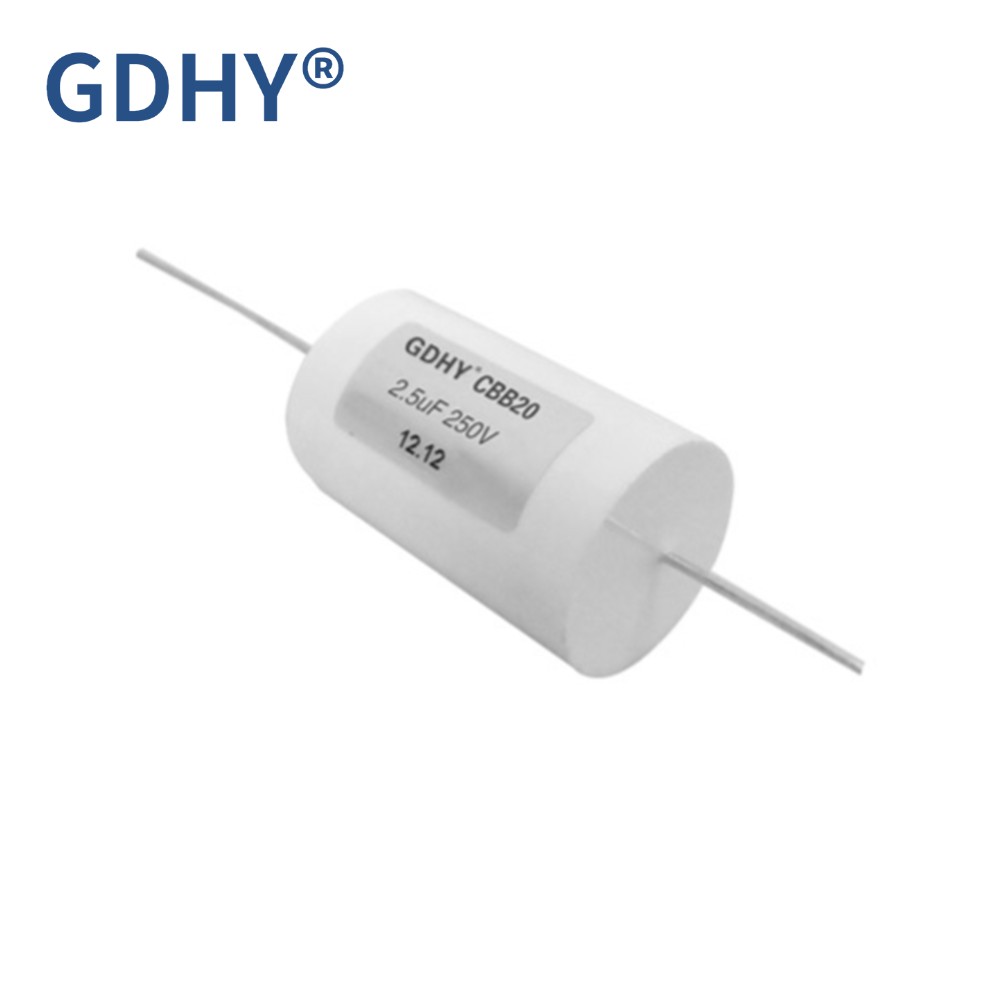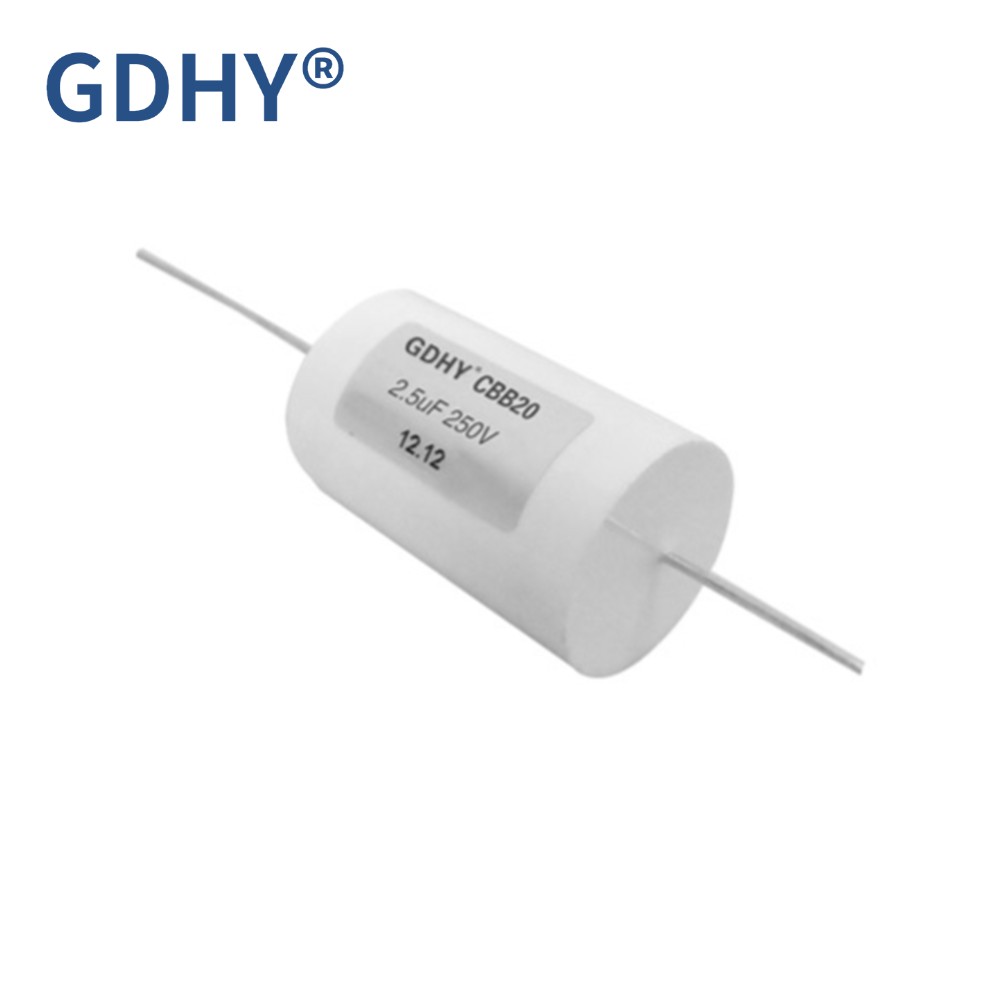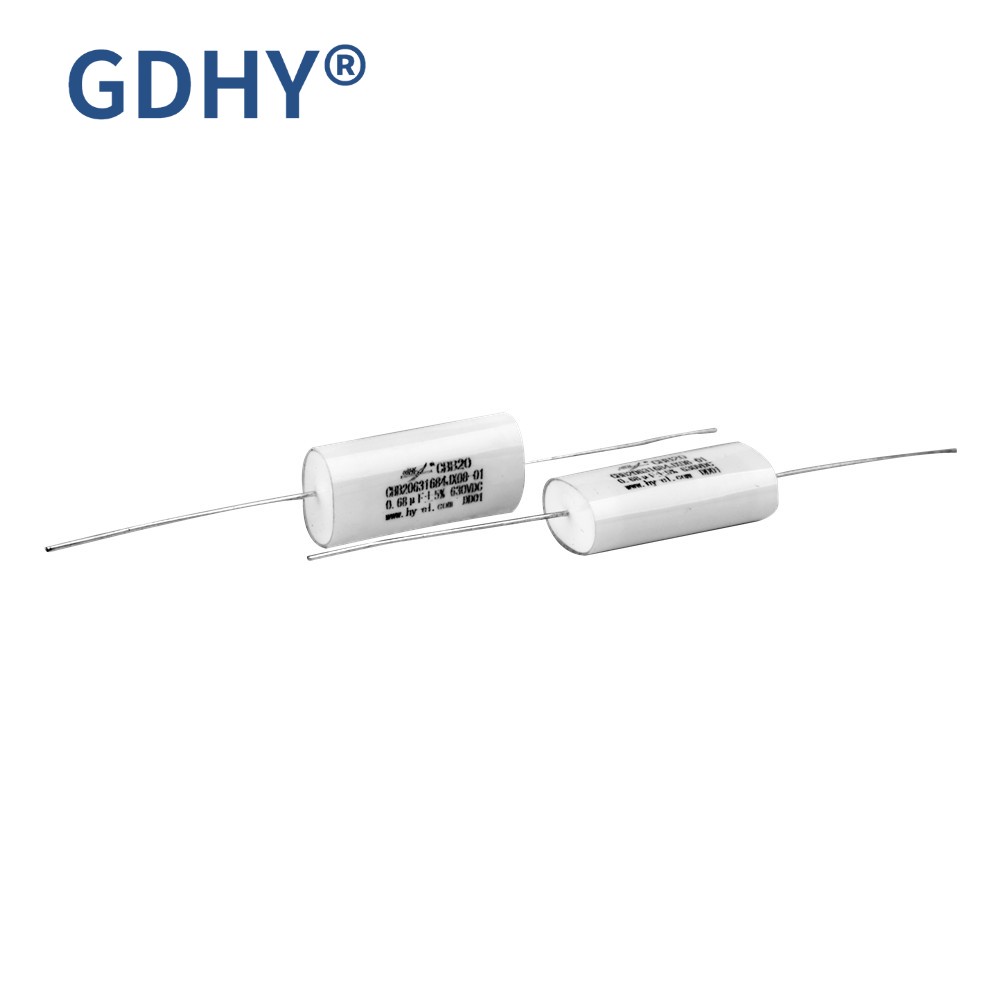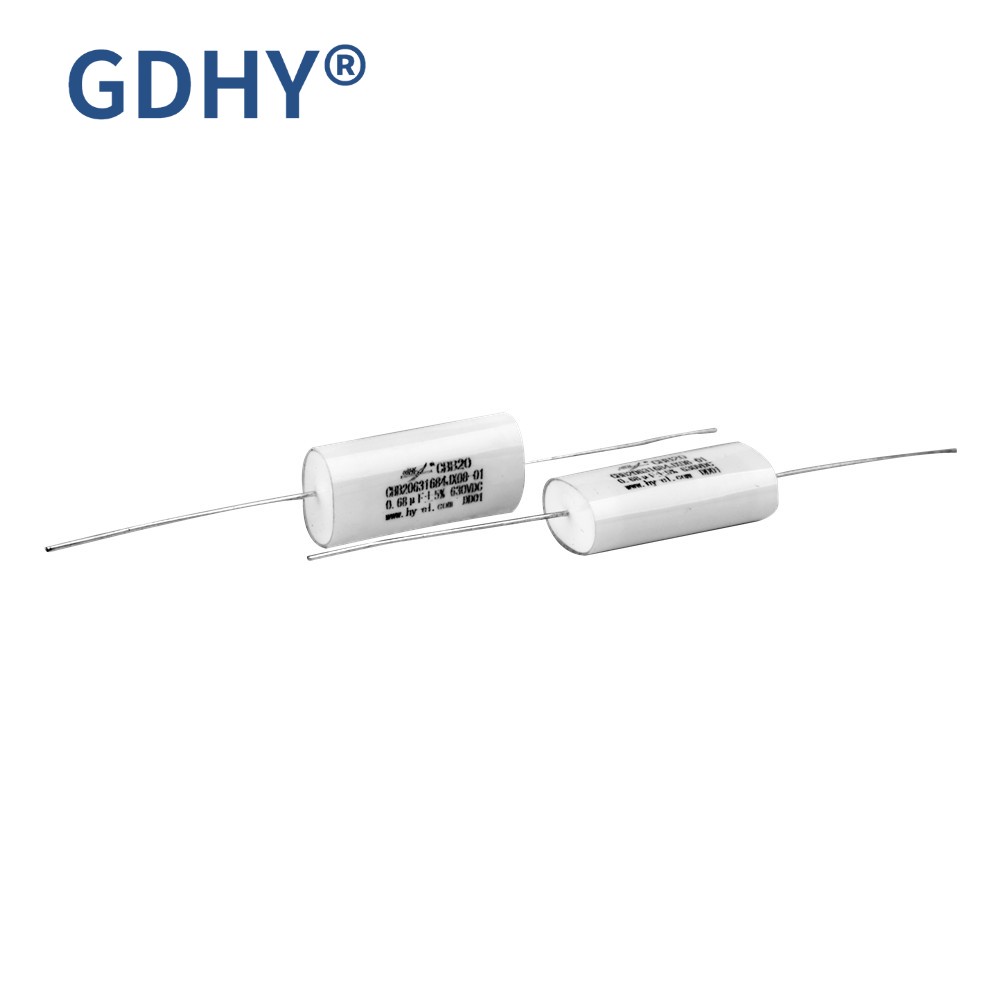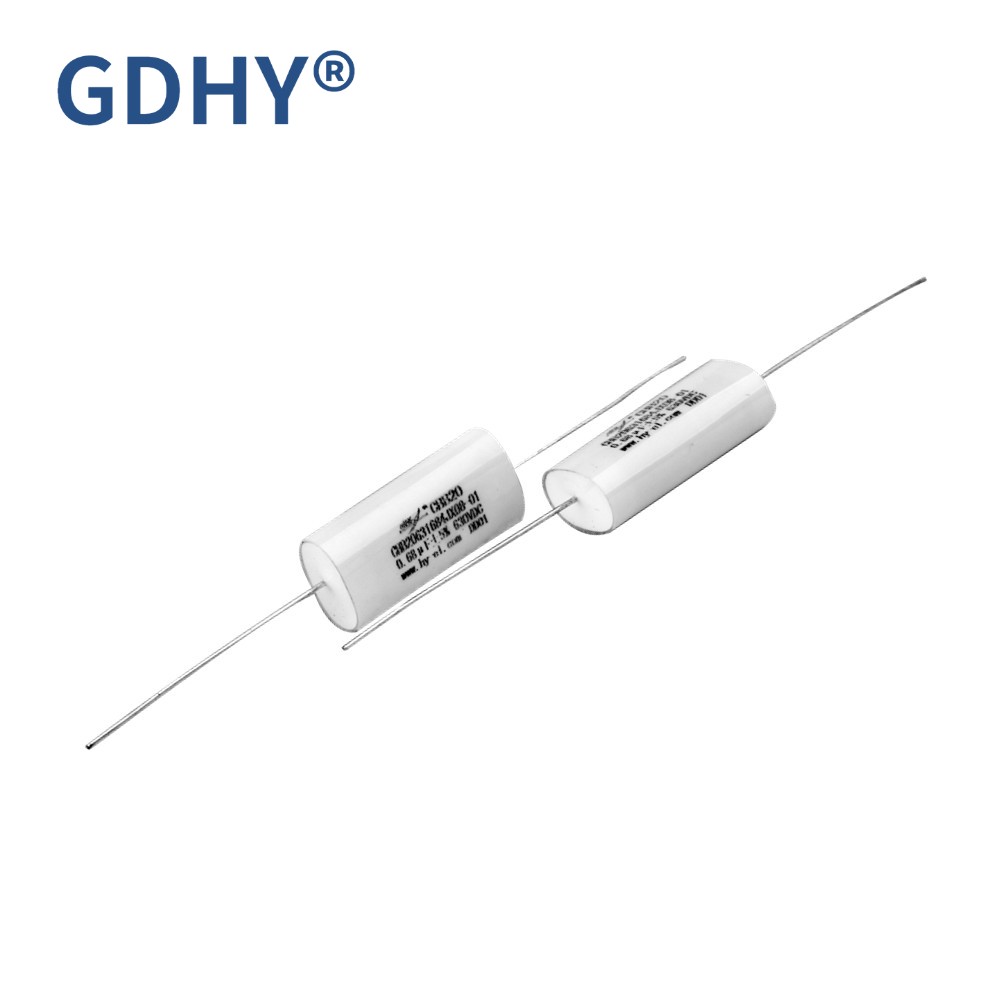 GDHY CBB20 axial film capacitors pulse capacitor polypropylene film capacitor
Film capacitors are mainly used in various industries such as electronics, home appliance, communications, power, electrified railways, hybrid electric vehicles, wind power, solar power, etc. The steady development of these industries is driving the growth of the film capacitor market. With the development of technology level, the replacement cycle of electronics, household appliances, communications and other industries is getting shorter and shorter, and the film capacitor with its good electrical performance and high reliability, has become an indispensable electronic component to promote the replacement of the above industries.
Reference standards
GB/T 10190 (IEC 60384-16)
Operating Temperature Range
-40℃~85℃ Tmax 105℃
Capacitor range
0.01uF~40uF
Rated Voltage
250VDC、400VDC、630VDC
Capacity Tolerance
±5%(J);±10%(K);±20%(M)
Dissipation factor
tgδ≤0.0010 (20℃,1kHz)
Insulation resistance
R•C≥3000s,at 100VDC,25℃±5℃,60s
Climate Category
40/85/21
Withstand voltage
Vt-t:1.6Un 5s (at20±5℃)
The usual film capacitor is made of aluminum foil as electrode and plastic film after overlapping and winding together. But there is another way of making film capacitors, called Metallized Film, which is made by vacuum steaming a thin layer of metal on a plastic film as an electrode. In this way, the thickness of electrode foil can be saved and the volume of capacitor per unit capacity can be reduced. Therefore, the film capacitor is easier to be made into a small capacitor with large capacity.
Film capacitor is known as Self Healing Action. It is assumed that when a small part of the electrode is short-circuited due to a weak boundary, the electrode metal around the short-circuited part will be affected by the electrostatic energy or short-circuited current in the polypropylene film capacitor at that time. And cause a larger area of melting and evaporation to restore the insulation, so that the capacitor restores the function of a capacitor again.Pulse capacitors axial film capacitors are special for high frequency, pulse application.
Axial film capacitors main characteristics are as follows: no polarity, high insulation impedance, wide frequency response, and very little dielectric loss. Based on the above advantages, film capacitors are widely used in analog circuits. Especially in the part of signal cross-connection, it is necessary to use a capacitor with good frequency characteristics and very low dielectric loss to ensure that the signal will not have too much distortion during transmission.
● Metallized polypropylene film dielectric
● Non-inductive winding structure
● Myla tape with flame retardant epoxy resin at both ends
● Axial tin copper wire leads
● Resistance to high voltage, small tgδ, low temperature rise
Temperature compensating circuit, timing oscillation circuit, audio frequency division circuit.
Use our contact form on our contact details page or call us to discuss this product further.
Copyright © 2022 GDHY - www.gdhy.com All Rights Reserved.