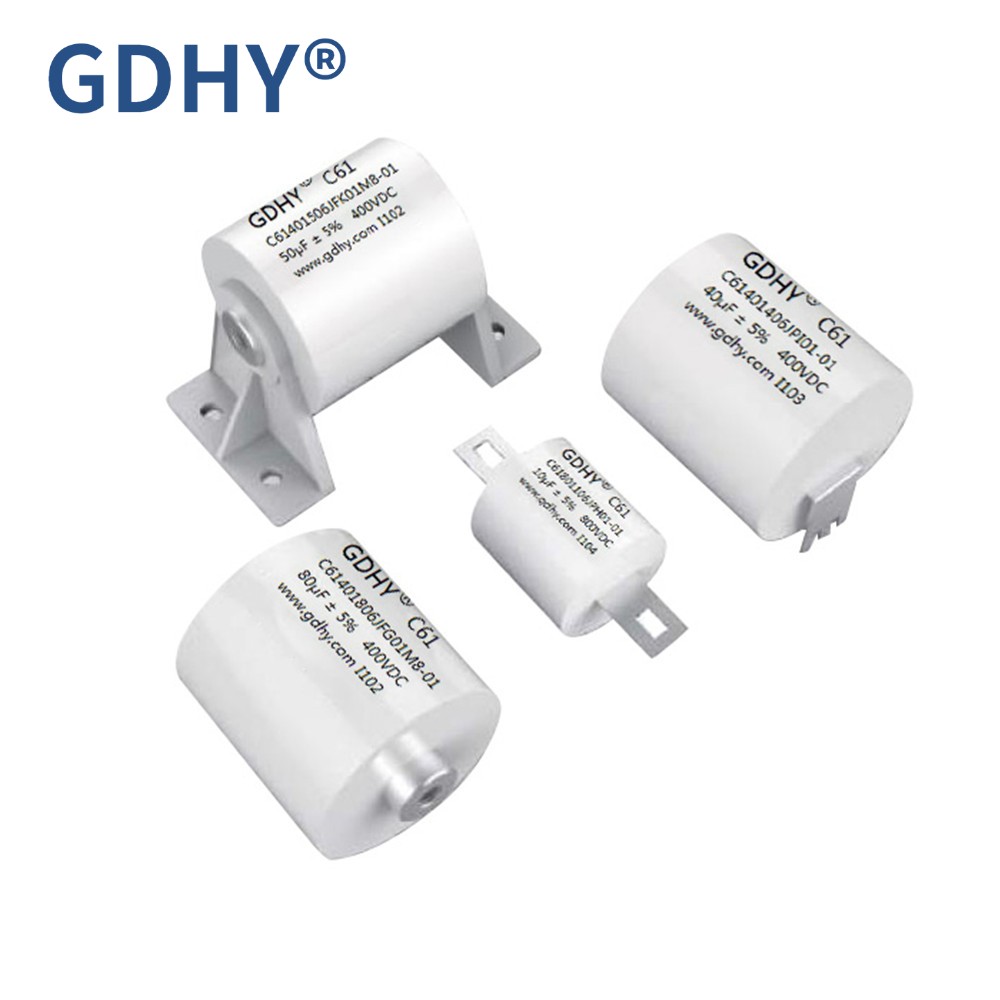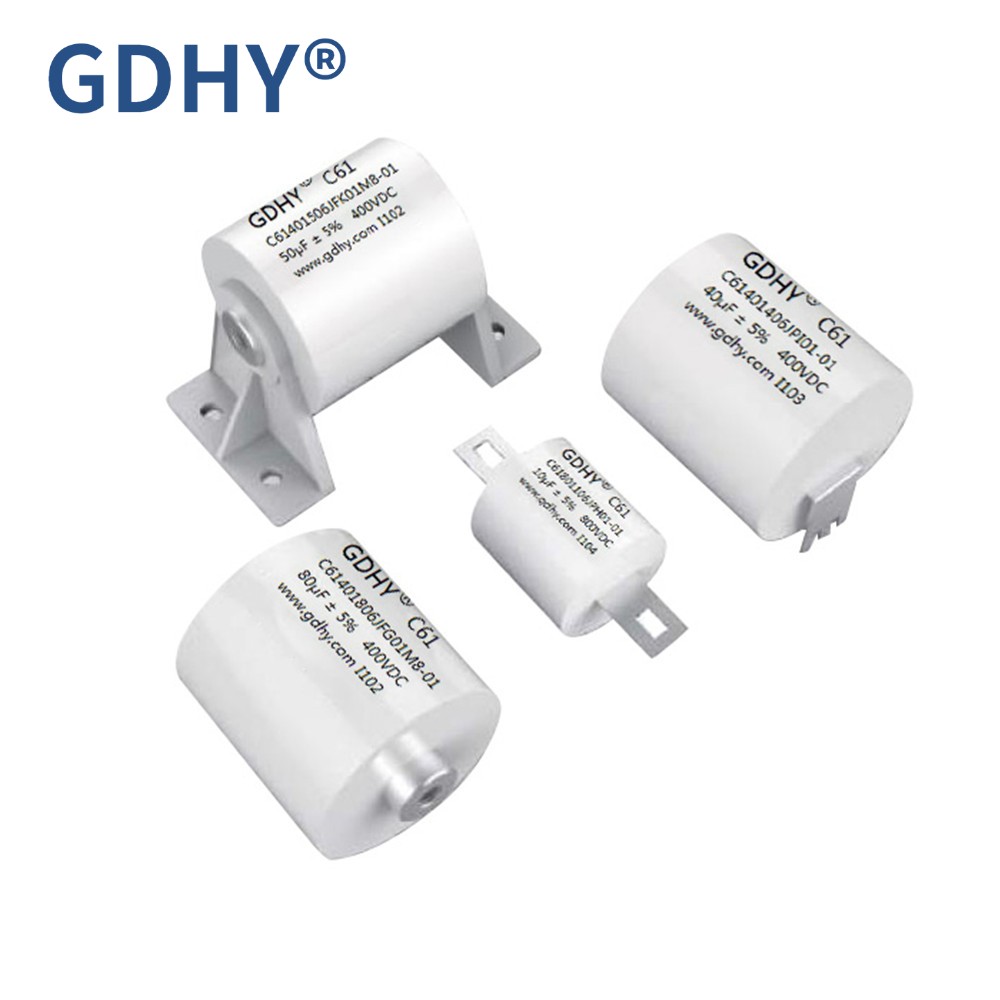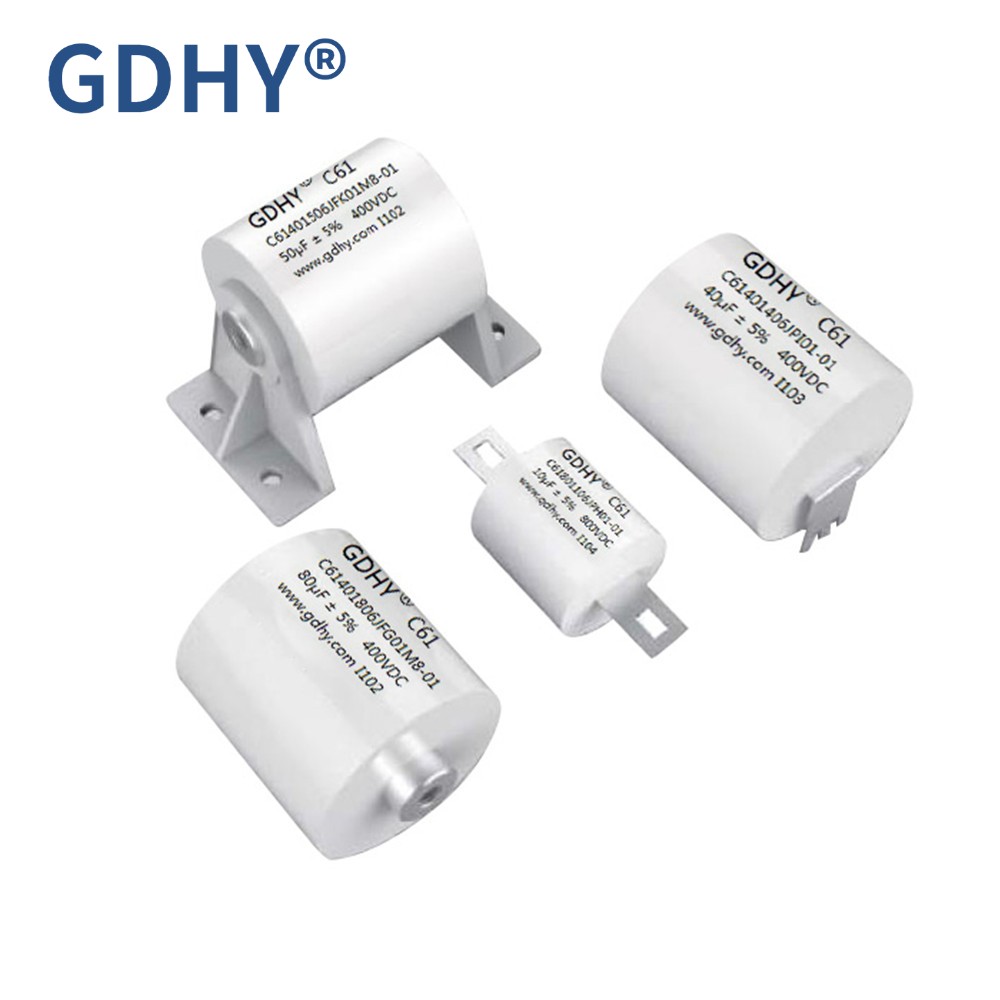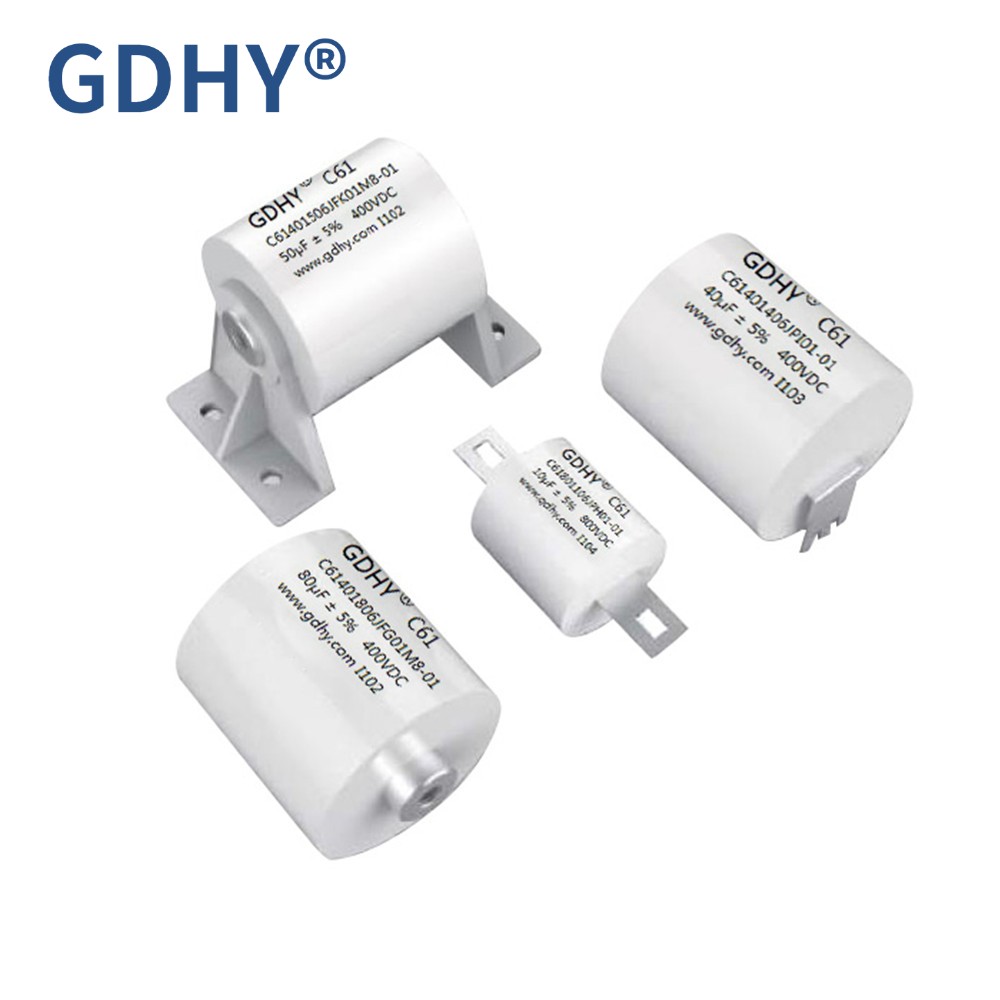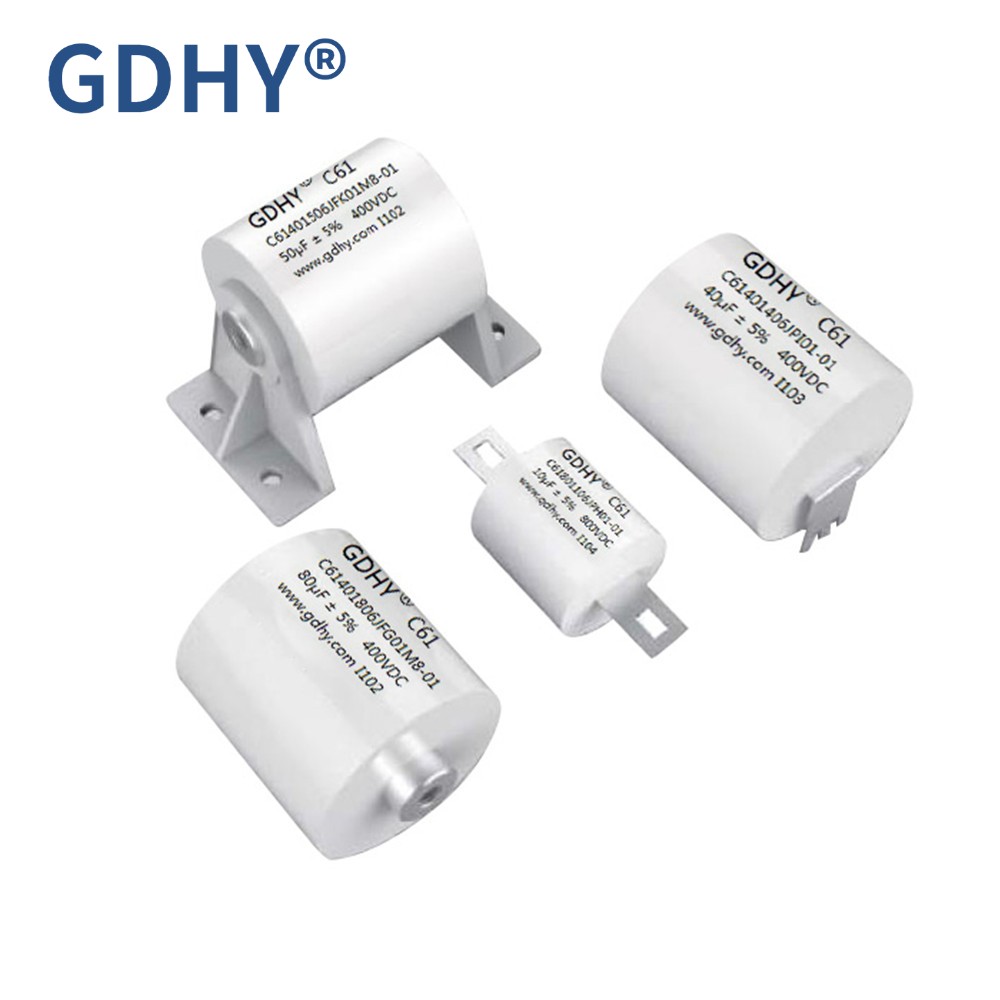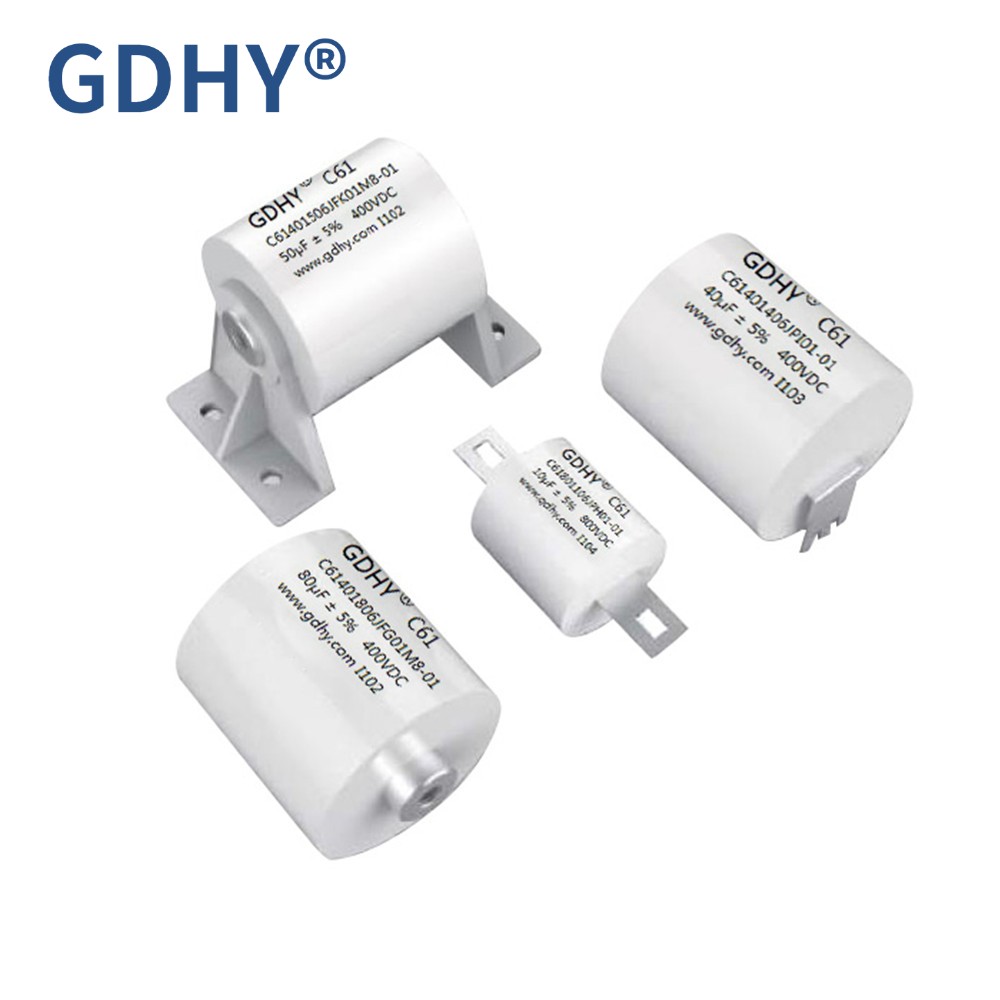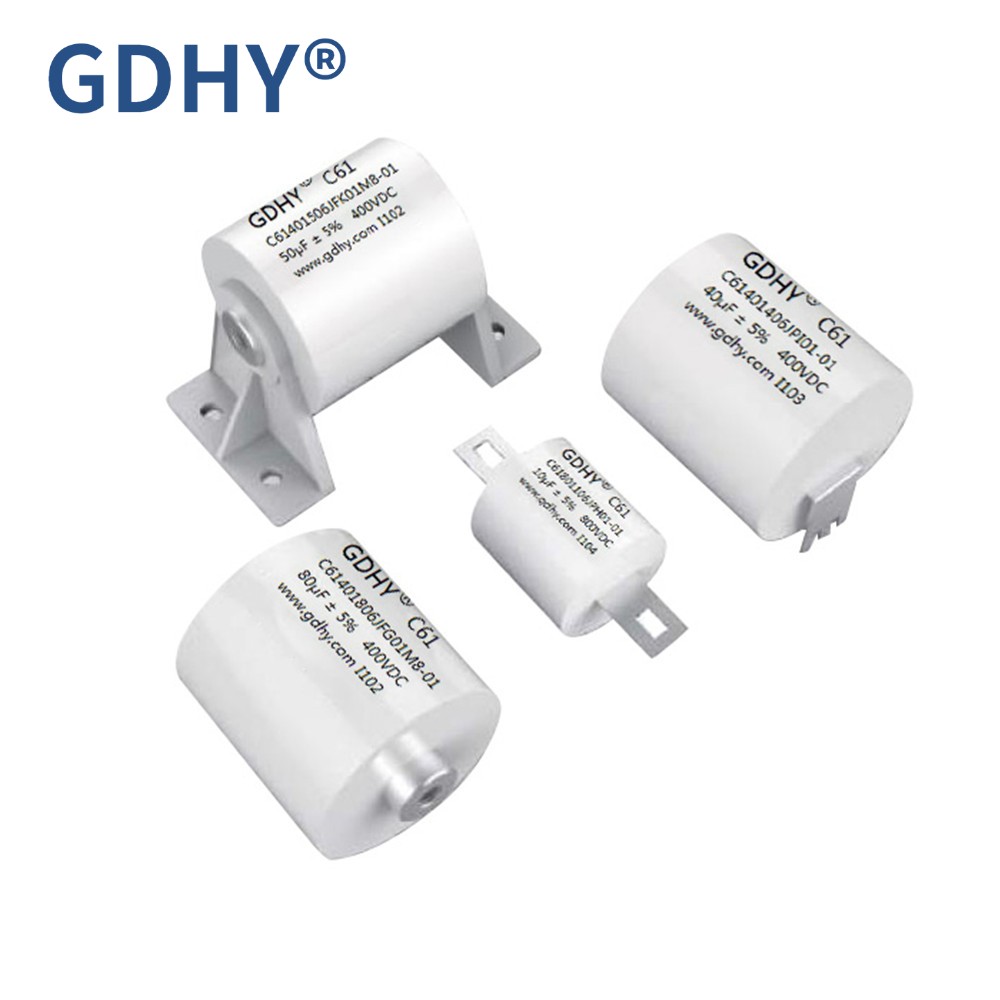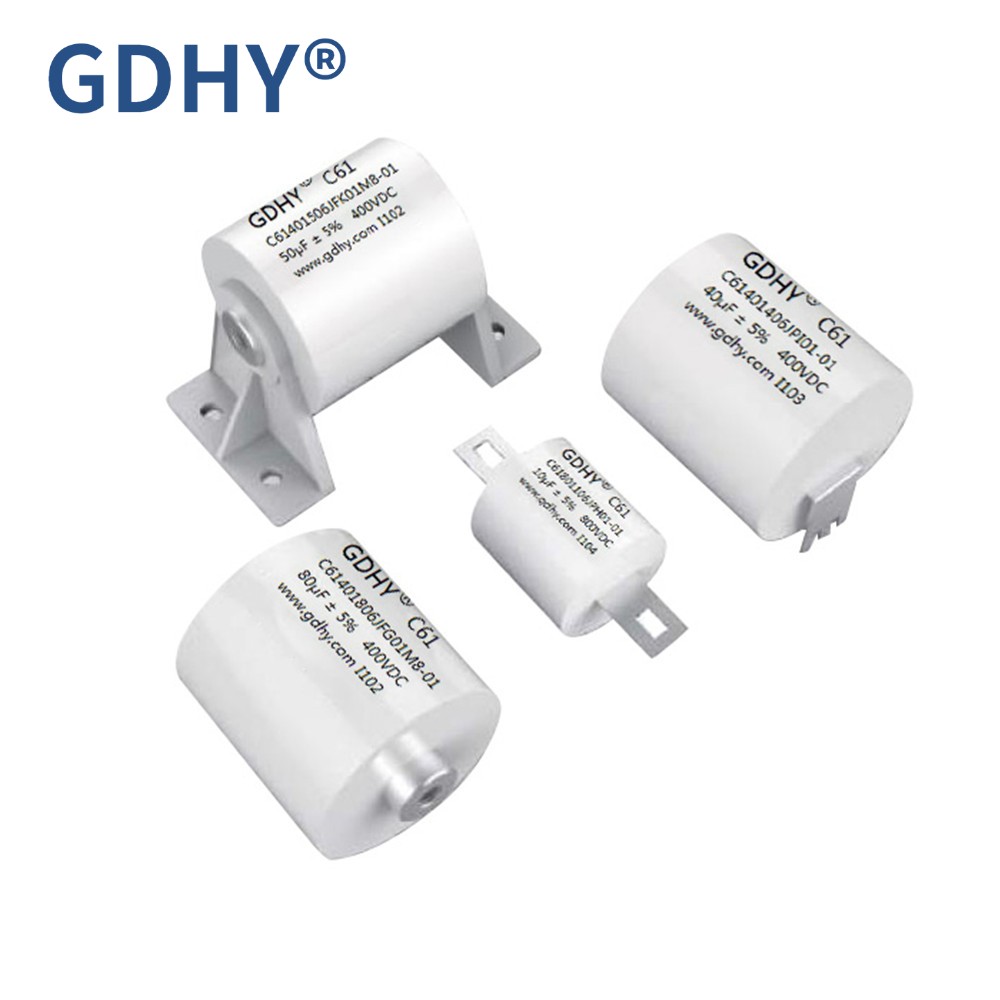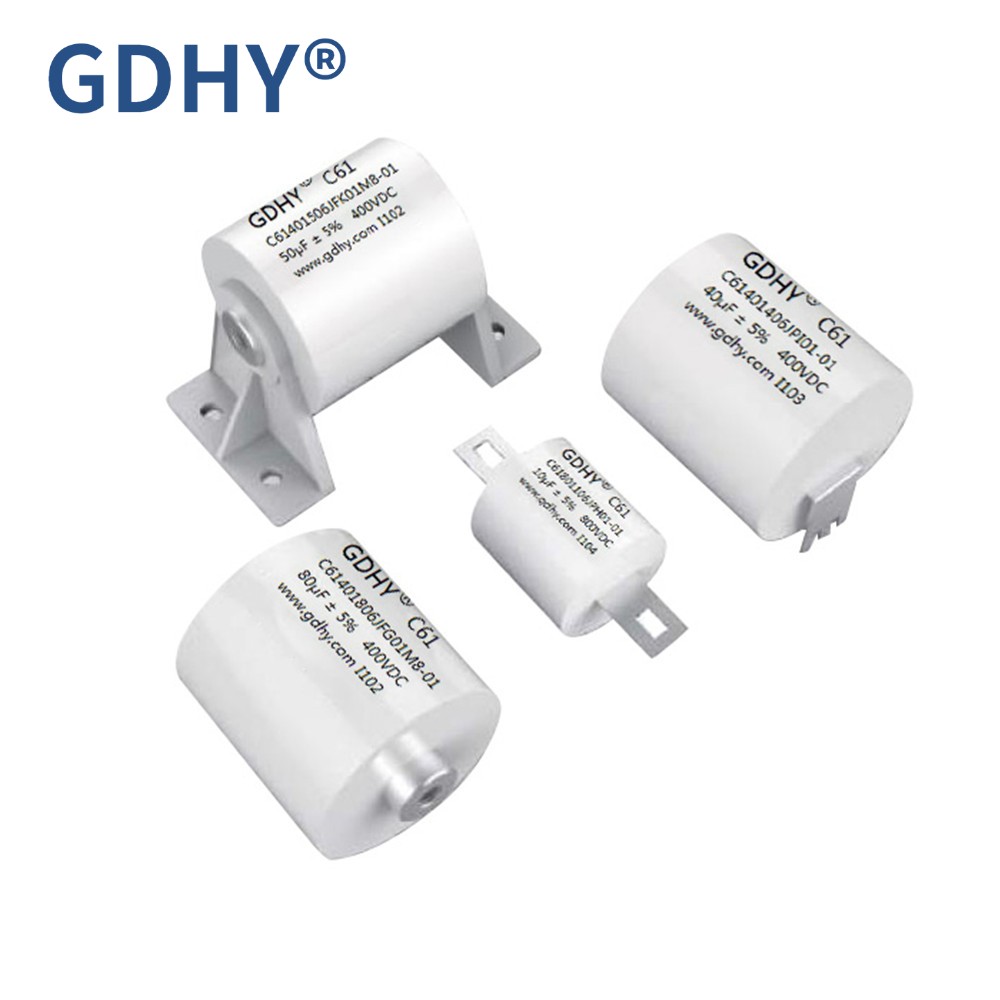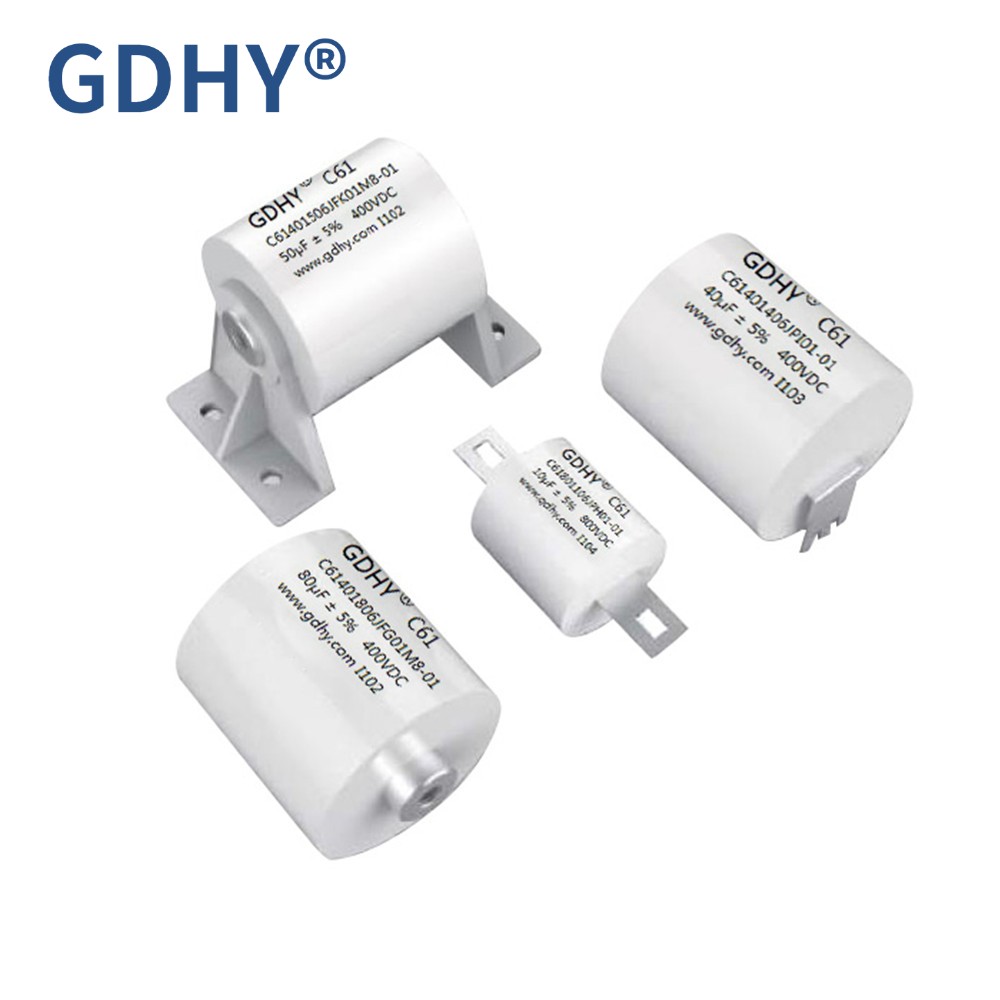 GDHY C61 fan capacitor ac filter capacitor film capacitor for inverter
The ac filter capacitor is an energy storage device that is connected in parallel with the output end of the rectifier power supply circuit to reduce the AC ripple coefficient and smooth the DC output. In the use of electronic circuits that convert AC to DC power supply, the filter capacitor not only stabilizes the DC output of the power supply, but also reduces the impact of alternating pulsation ripple on the electronic circuit.
Reference standards
IEC61071 .GB/T17702
Operating Temperature Range
-40℃~+70℃(Max. +85℃)
Capacitor range
5.0μF~100μF
Rated Voltage
400VDC~1200VDC
Capacity Tolerance
±5%(J);±10%(K);
Dissipation factor
tgδ≤0.0010 f=100Hz at 20℃
Insulation resistance
RsC≥10000S (at 20℃ 100VDC 60S)
Life expectancy
100000hrs ( Ur hotspot ≤ 55℃)
Withstand voltage
1.5Ur DC/10S
Flame Retardation
UL94V-0
The symbol of the filter capacitor in the circuit is generally represented by "C". In the rectifier circuit of 50 Hz commercial power, in order to obtain a good filtering effect, the capacitance of the selected filter capacitor is relatively large. But in the case of tens of kilohertz or even higher frequencies, the requirements for frequency characteristics are much more important than the requirements for capacitance.
Filter capacitors are used in power rectifier circuits to filter out AC components such as film capacitor for inverter and C61 fan capacitors. Make the output DC smoother. And for precision circuits, the combination of parallel capacitor circuits is often used at this time to improve the working effect of filter capacitors. Low-frequency filter capacitors are mainly used for mains filtering or filtering after transformer rectification, and their operating frequency is 50Hz consistent with the mains; while high-frequency filter capacitors are mainly used for filtering after rectification of switching power supplies, and their operating frequency is several thousand Hz to several million Hz. Filter capacitors play a very important role in switching power supplies.
First feature of the filter capacitor is low temperature rise. The temperature has a great relationship. The higher the temperature, the lower the service life. The filter film capacitor has the characteristics of low temperature rise, which can ensure its service life. Second is low loss. Dielectric loss tangent (tgδ): ≤0.0010. Third is safety. Compliant with GB and IEC standards, the internal single capacitors are equipped with protection devices; when the line or single capacitor is abnormal, the protection device will act immediately and automatically cut off the power supply to prevent the occurrence of secondary disasters. C61 fan capacitors are equipped with a discharge resistor to ensure the safety of electricity and maintenance. The shell is stamped from steel plate, and the inside and outside are coated with high-temperature baking paint with good weather resistance, which is extremely safe. Small size and light weight, easy to carry and install brings a large convenience.
● PET tape wrapping, epoxy resin perfusion
● Tin plated copper nut or copper sheet leads
● High voltage, small tgδ, low temperature rise
● Low ESL, low ESR, low temperature rise
● High pulse current , high dv/dt, high stability, self healing
Widely used in series circuits or parallel resonant circuits of power electronic devices. Welding power supplies, induction heating equipment in resonance occasions.
Use our contact form on our contact details page or call us to discuss this product further.
Copyright © 2022 GDHY - www.gdhy.com All Rights Reserved.