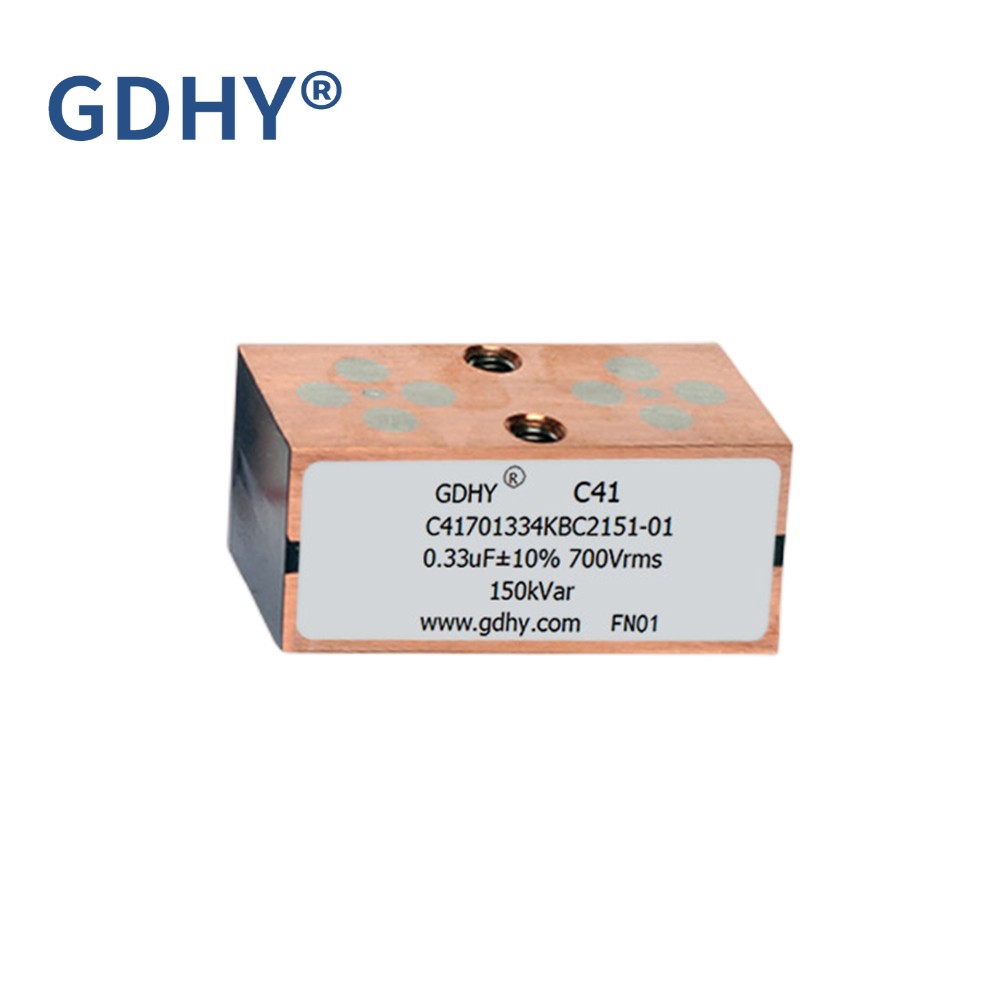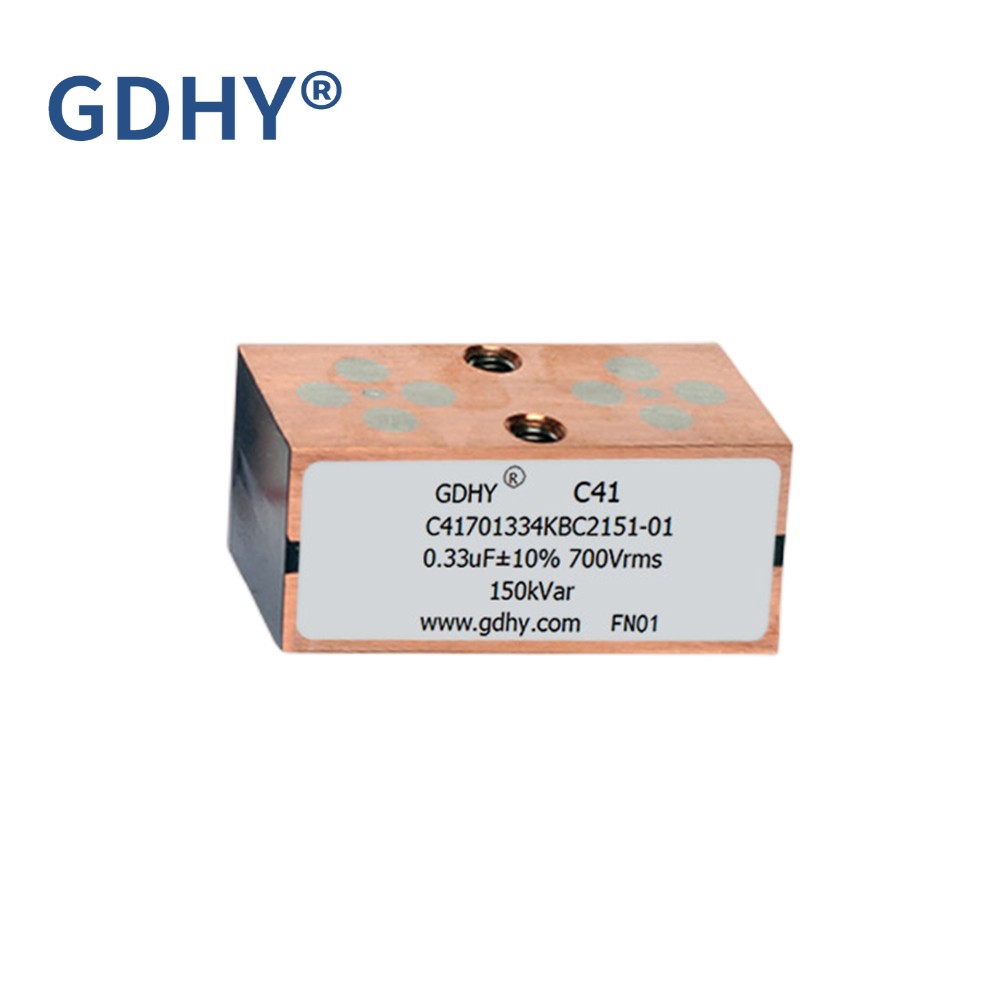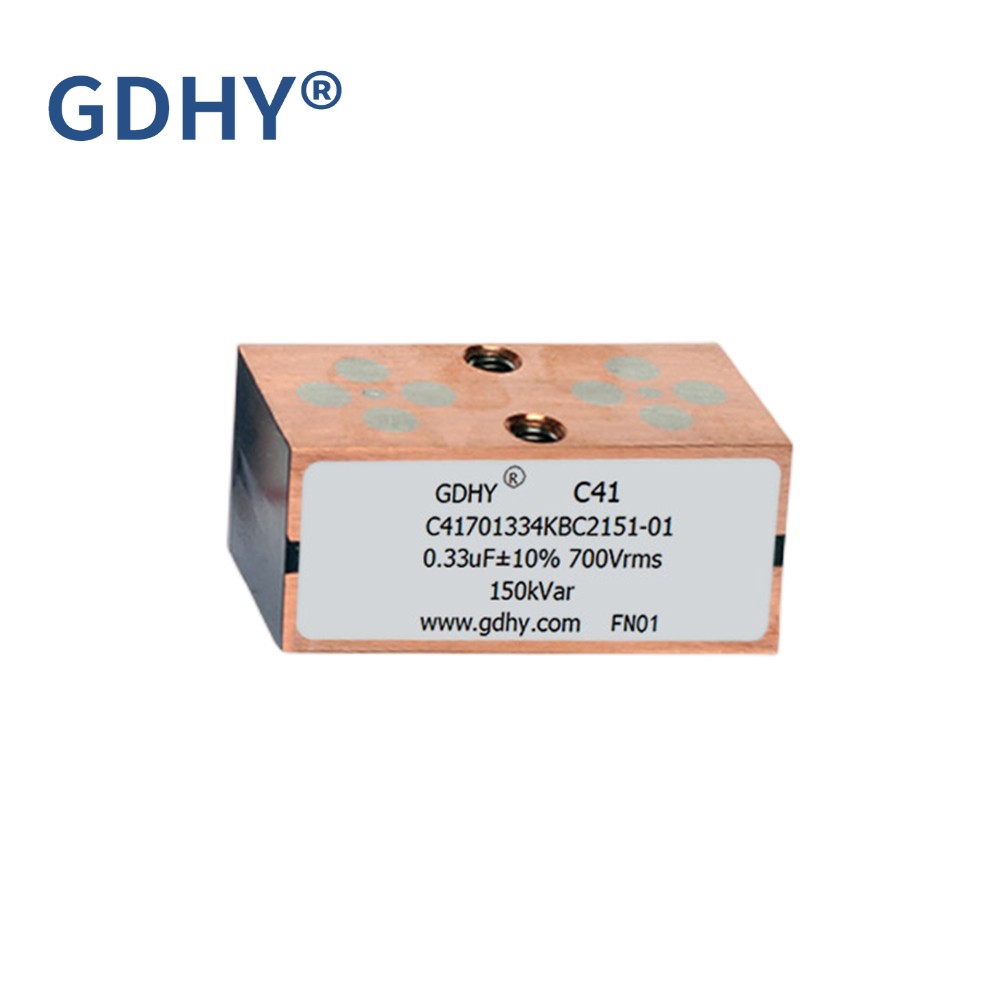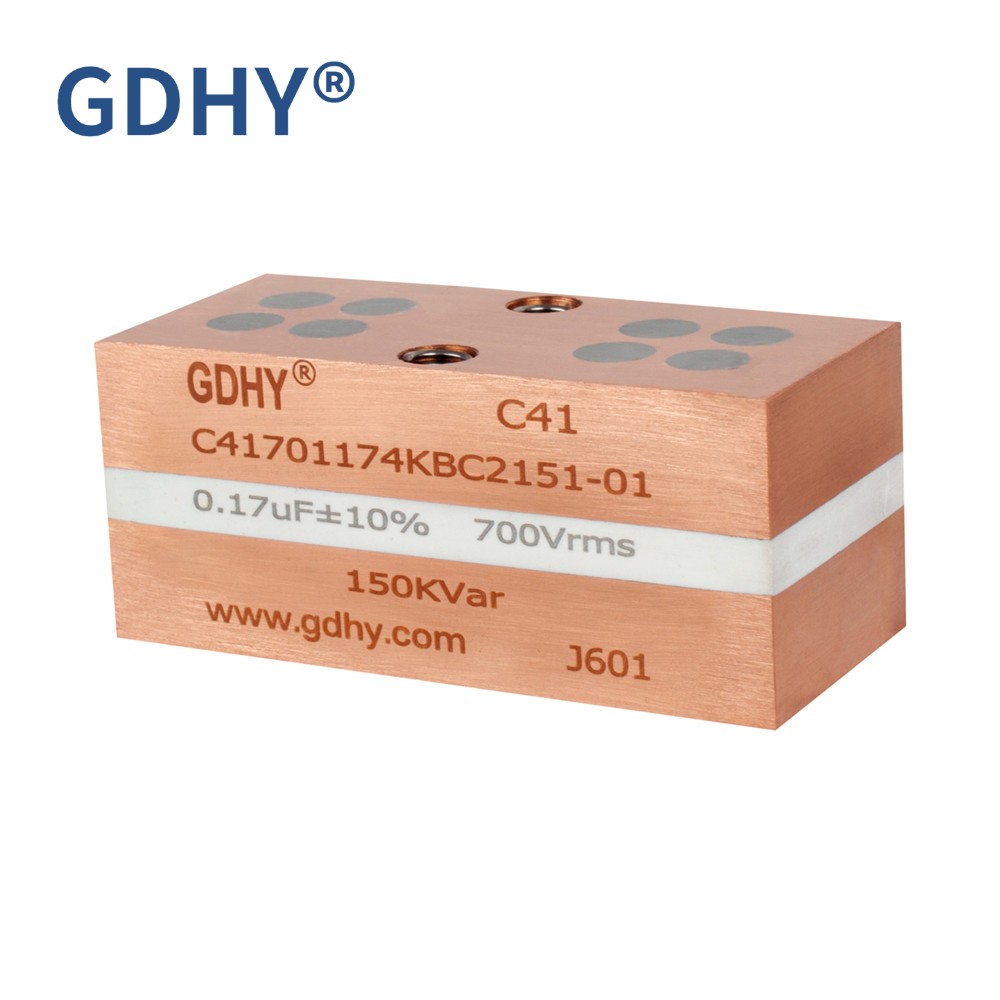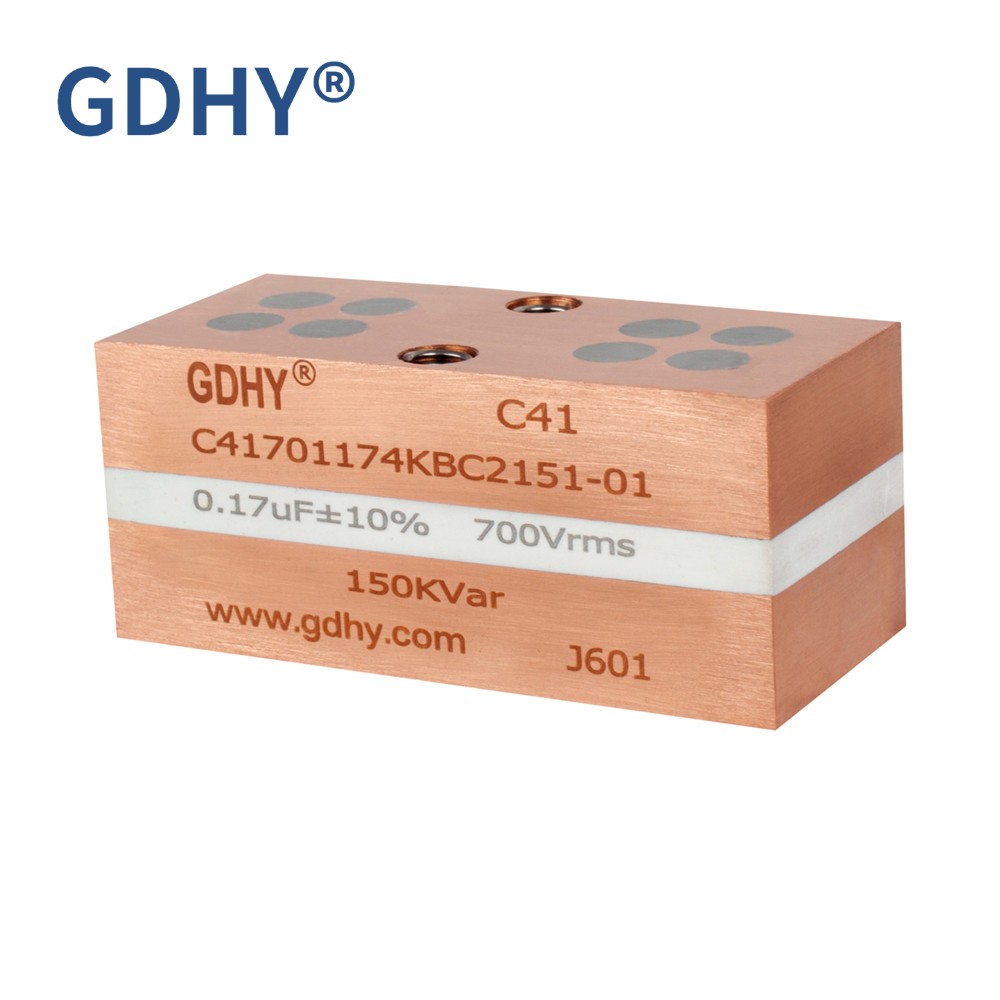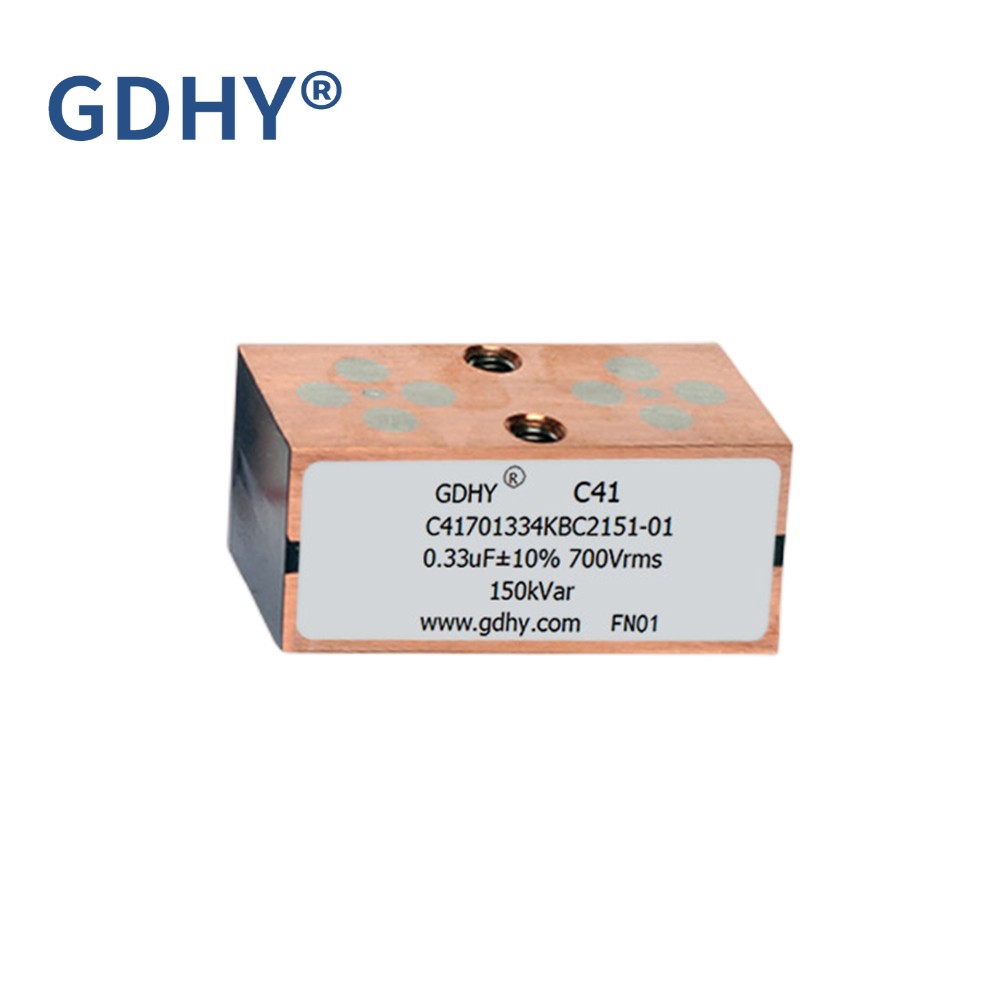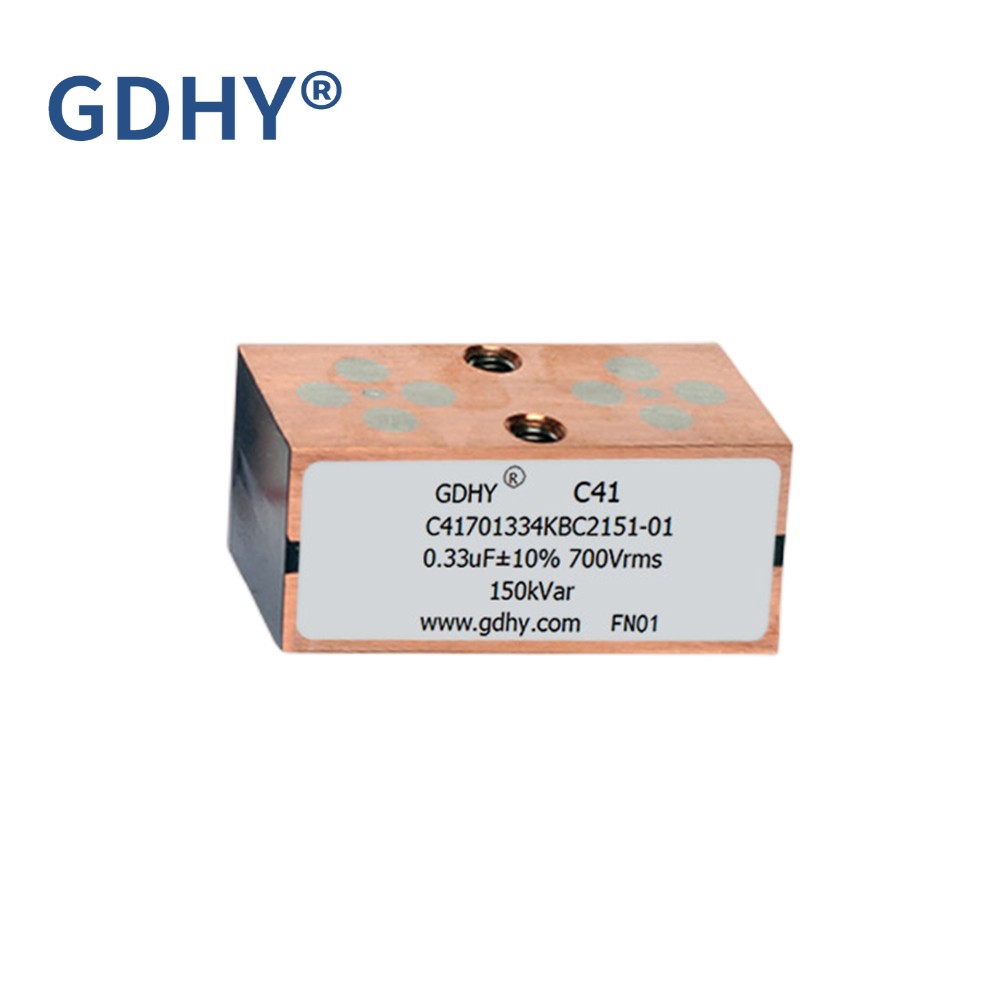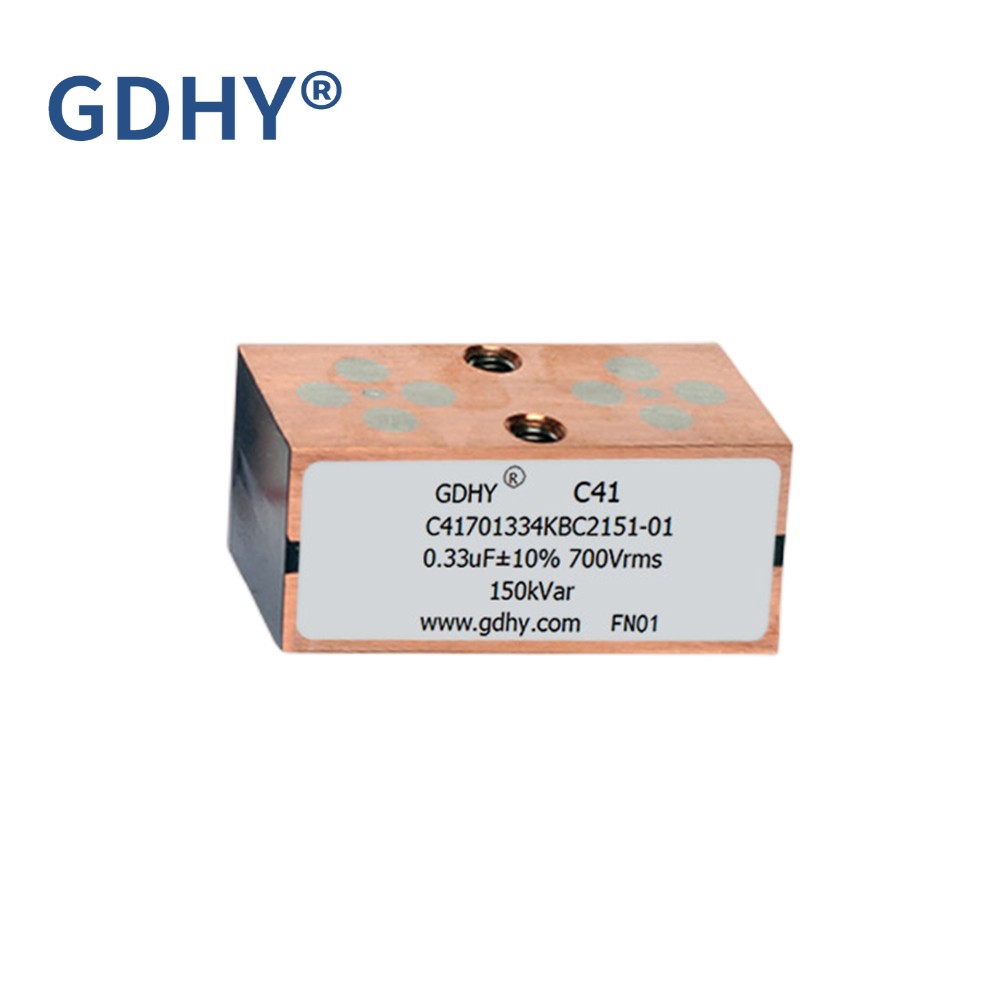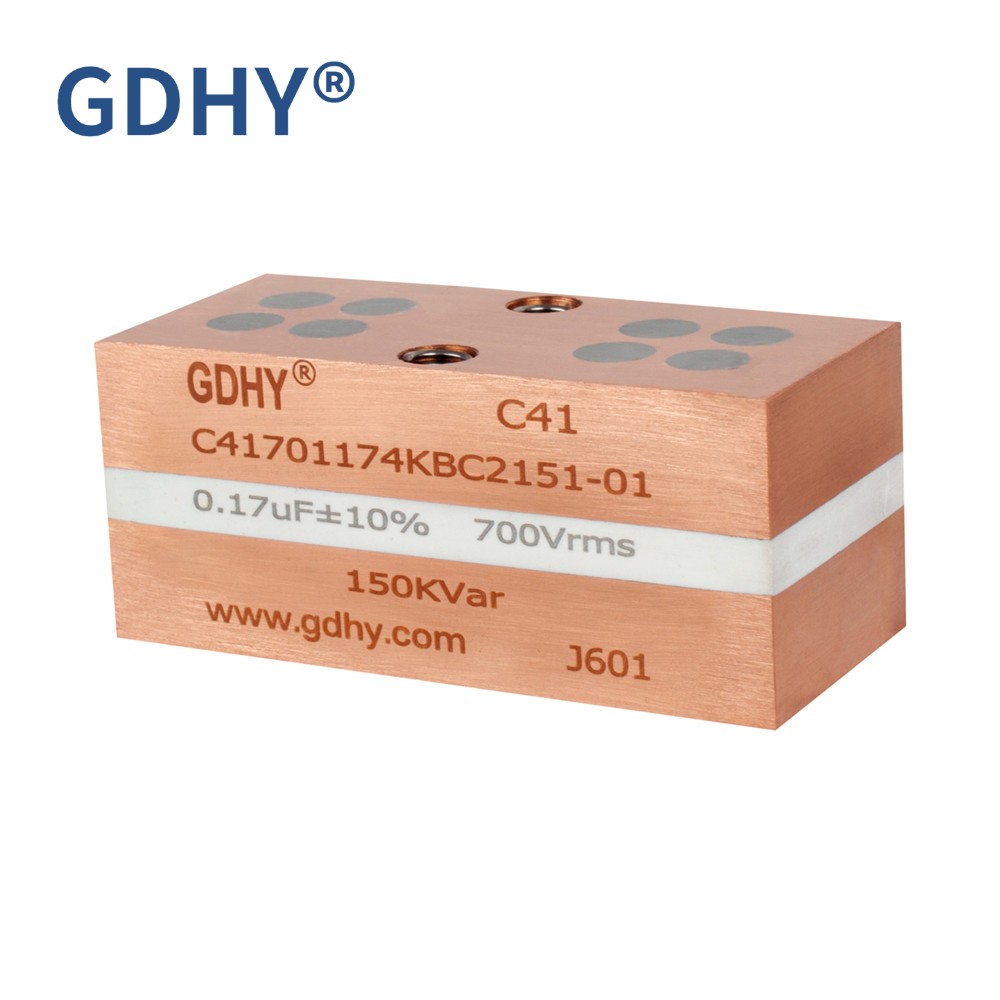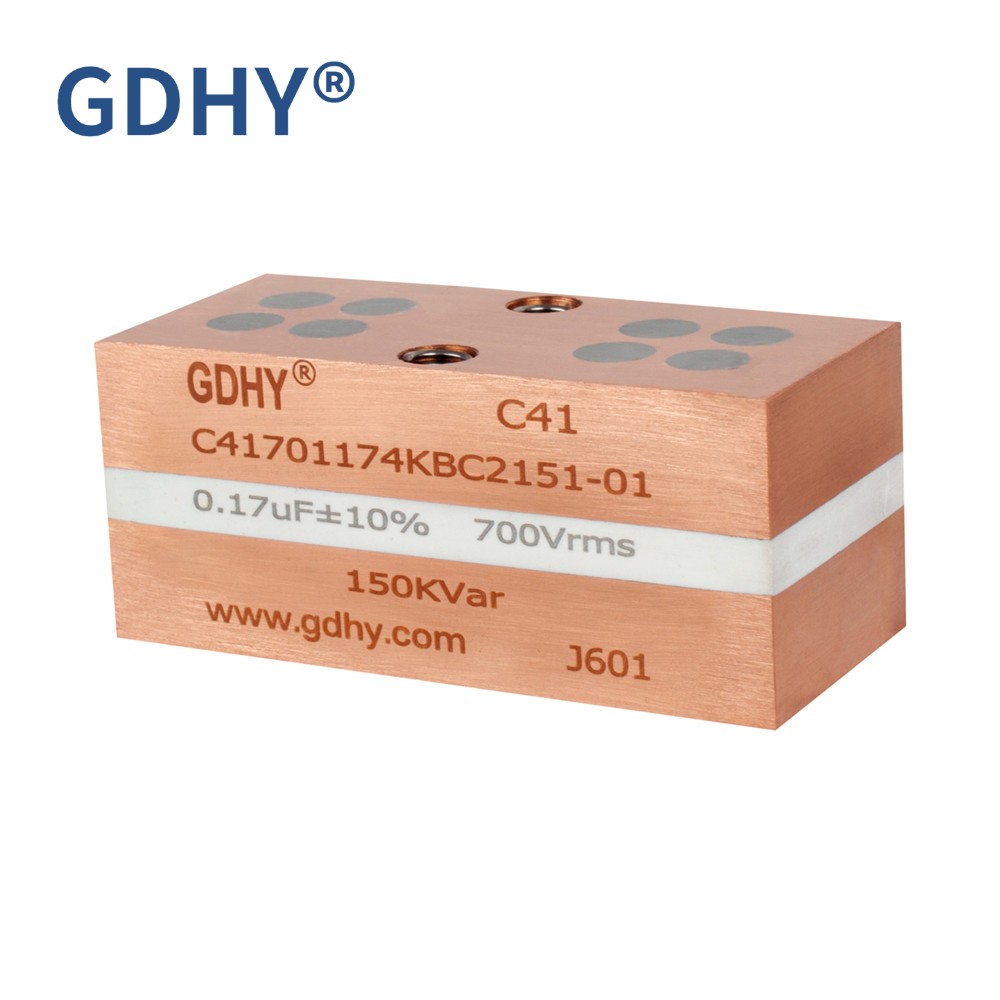 GDHY C41-BC2 high capacitor frequency 1uf power film capacitor resonant capacitor
High capacitor frequency will strengthen the performance of the industrial equipment in the manufacture.For example, 1uF power film capacitor made of polypropylene film apply to high frequency equipment.
Reference standards
GB/T 3984-2004 IEC 60110.1
Operating Temperature Range
-40℃~85℃
Capacitor range
0.25μF~2.4μF
Rated Power
150kVar~200kVar
Rated Voltage
400VAC-1100VAC
Capacity Tolerance
±5% ~ ±10%
Test voltage between terminals
1.5UNAC 10s 2~3.5UNDC 10s at 25℃±5℃
Dissipation factor
tgδ≤5×10-4 at 25℃±5℃,1kHz
Insulation resistance
R•C≥3000s,at 100VDC,25℃±5℃,60s
Life expectancy
100000h at UN and 70℃,30000h at Urms
The resonant capacitor with high capacitor frequency is a key power device in the high-frequency induction heating device.
It cooperates with other components in the circuit to generate a resonant current to drive the heating device to heat up. Therefore, during the working process, the frequency is very high, and the heat generation is very large. The quality and working life of the resonant capacitor directly determine the reliability and service life of the induction heating equipment. Due to the large current and high frequency during the operation of the resonant capacitor, the heat generation is very surprising. If measures are not taken in time to take away the heat, once the heat accumulation is serious during the working process, the temperature rise of the capacitor is too high, which will seriously reduce its service life. Thus here is the water cooled resonant capacitor.
The cold water enters the circulating water tank from the cold water inlet of the water cooled resonant capacitor , and then flows out from the hot water outlet. The cold water exchanges heat with the electrode copper plate during the flow of the circulating water tank, and takes away a large amount of heat, which can greatly reduce the heat accumulation during the working process of the resonant capacitor, improve the reliability and service life of the resonant capacitor.
High capacitor frequency resonant film capacitors are widely used in IGBT Snubber circuit; IGBT Snubber equipment, power electronic equipment UPS, inverter, induction heater, welding machine for protect and absorb peak current and peak voltage. Packing with plastic bag and foam box can be transported to prevent possible collisions.
● Conduction water-cooled
● Polypropylene dielectric
● Low dissipation factor(tgδ), low ESL, low ESR
● High voltage, high frequency and high dv/dt
● Can bear large current, excellent heat dissipation
Widely used in high power and high frequency resonant devices.
Use our contact form on our contact details page or call us to discuss this product further.
Copyright © 2022 GDHY - www.gdhy.com All Rights Reserved.