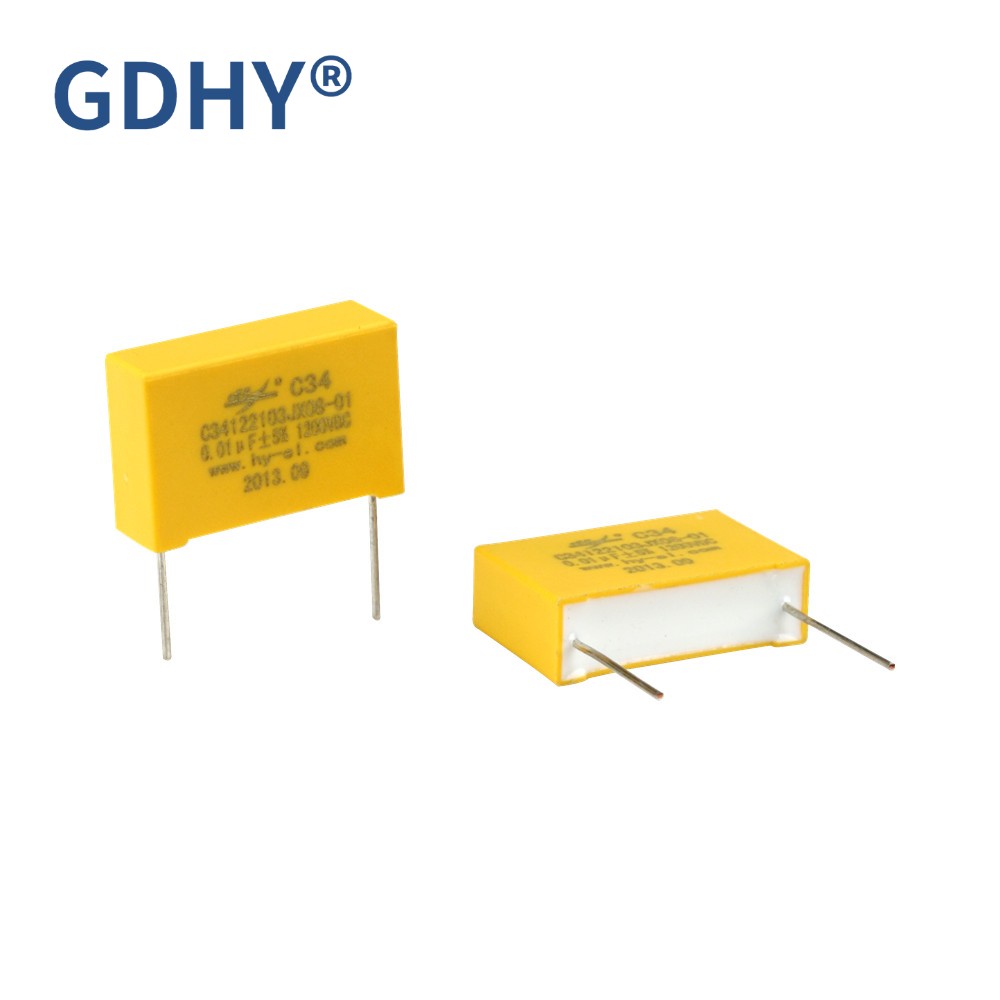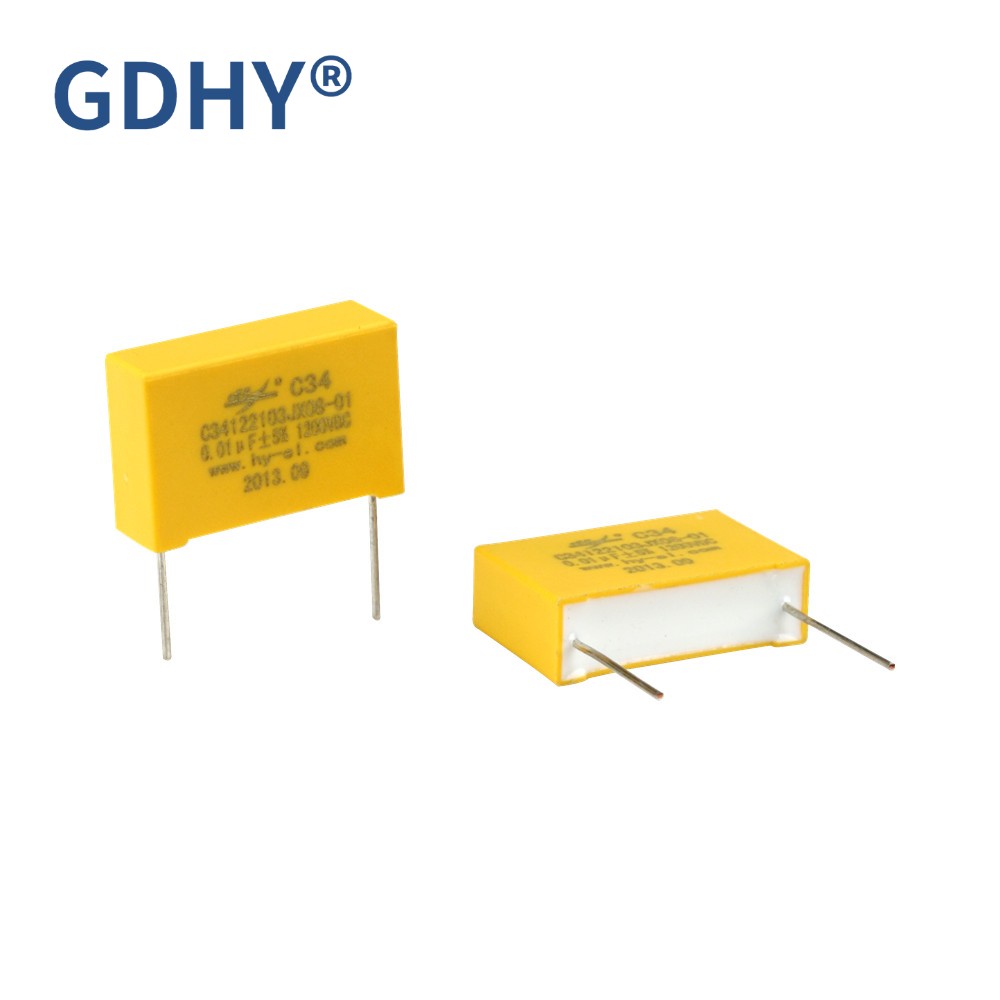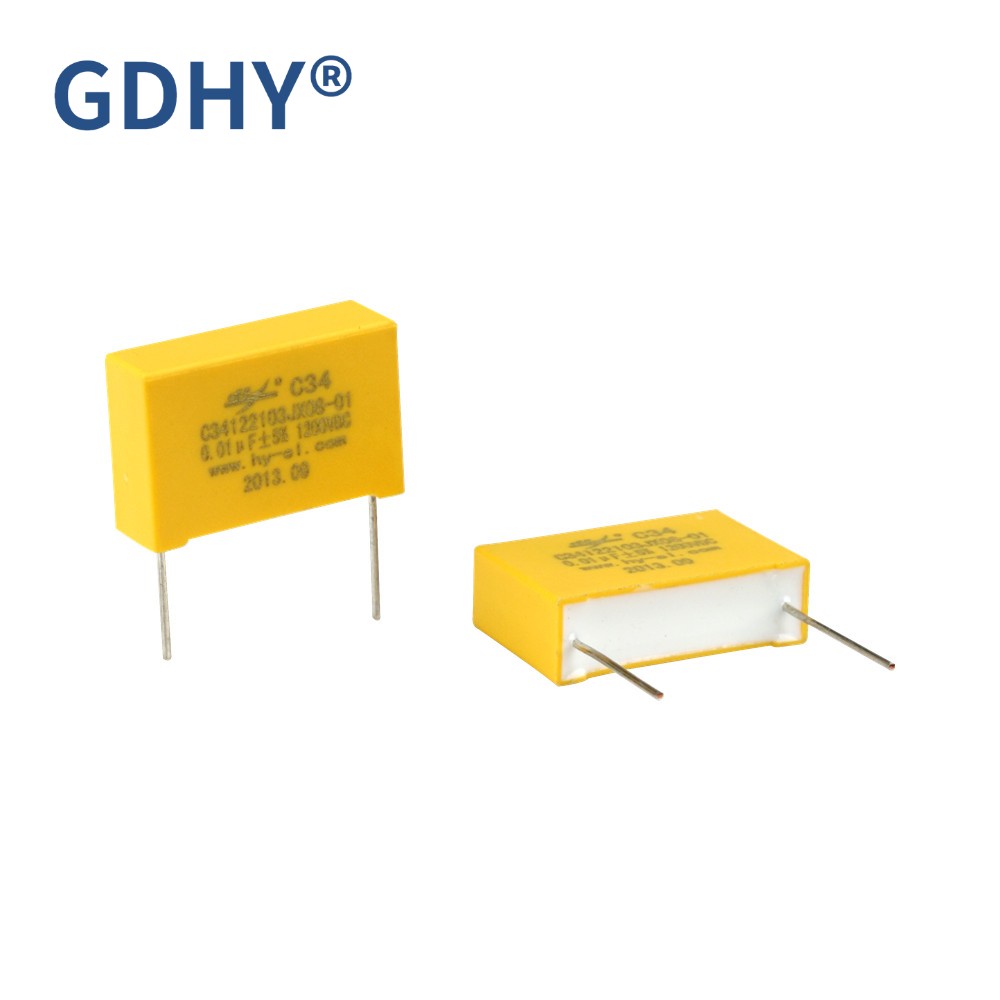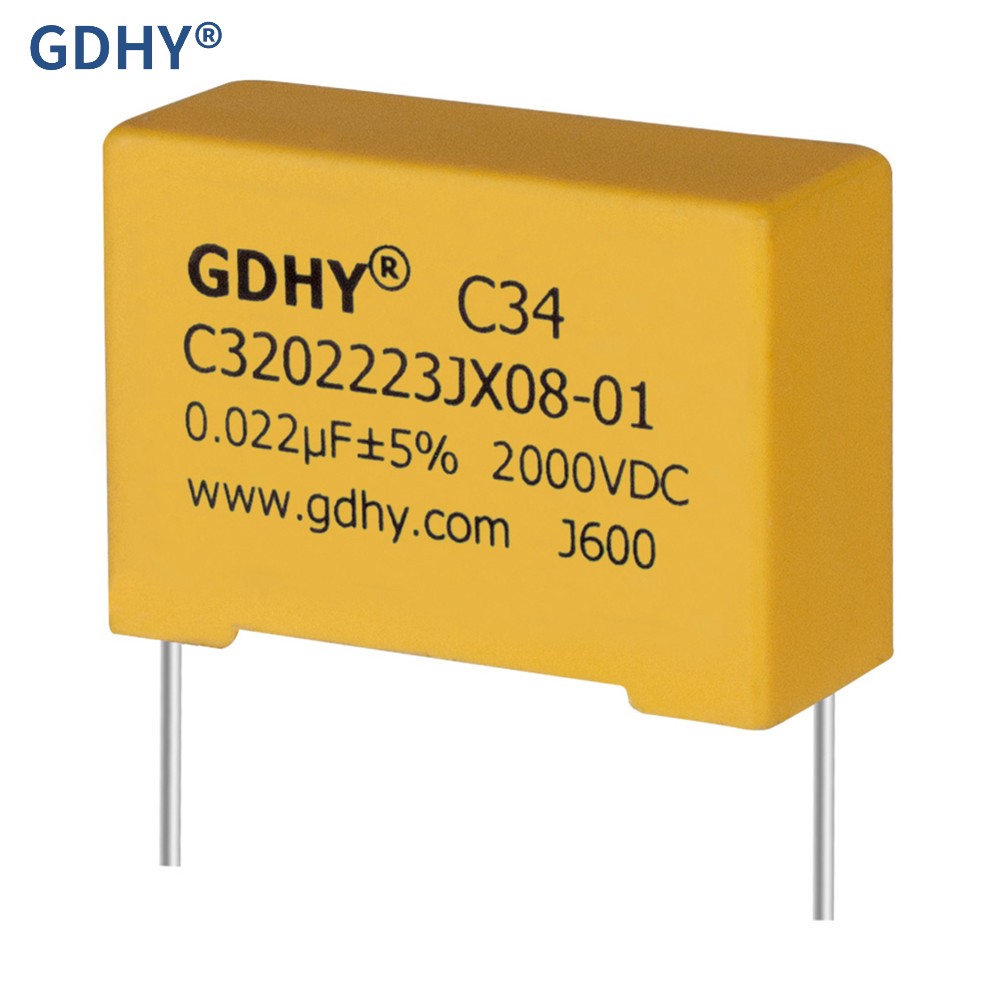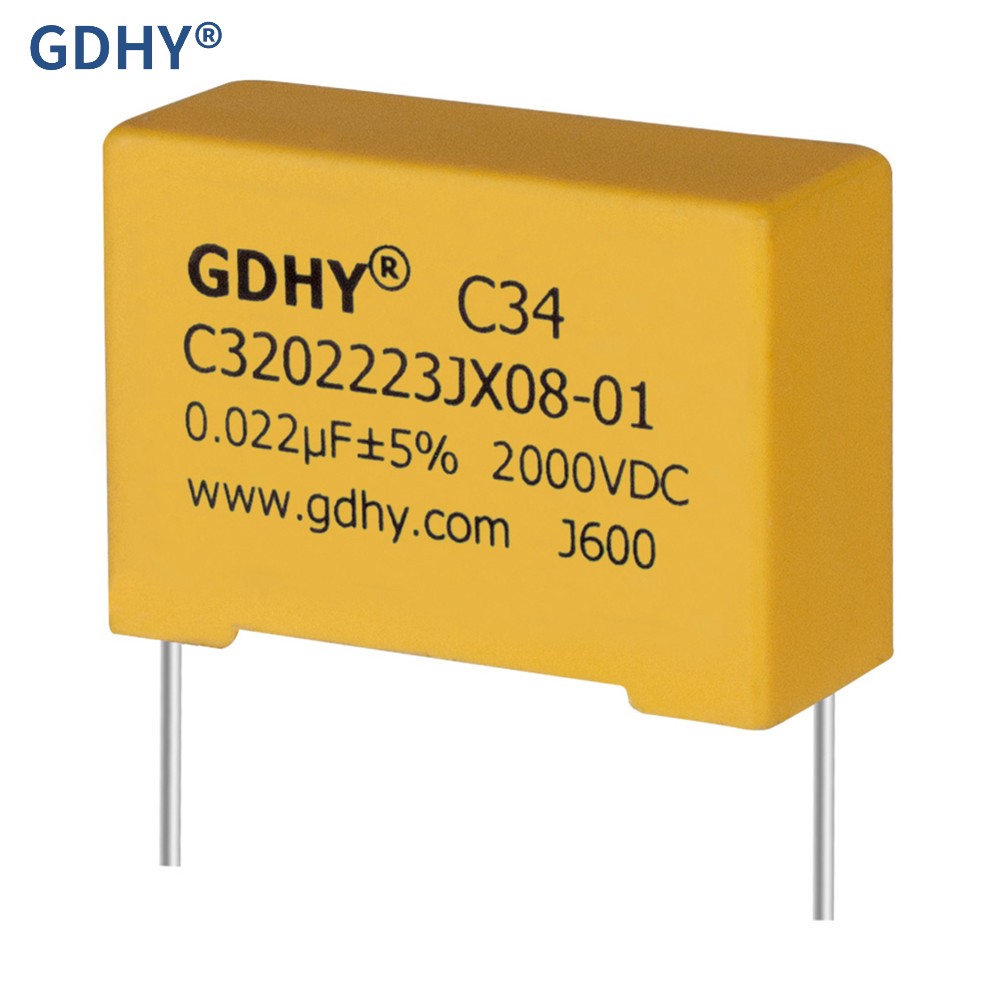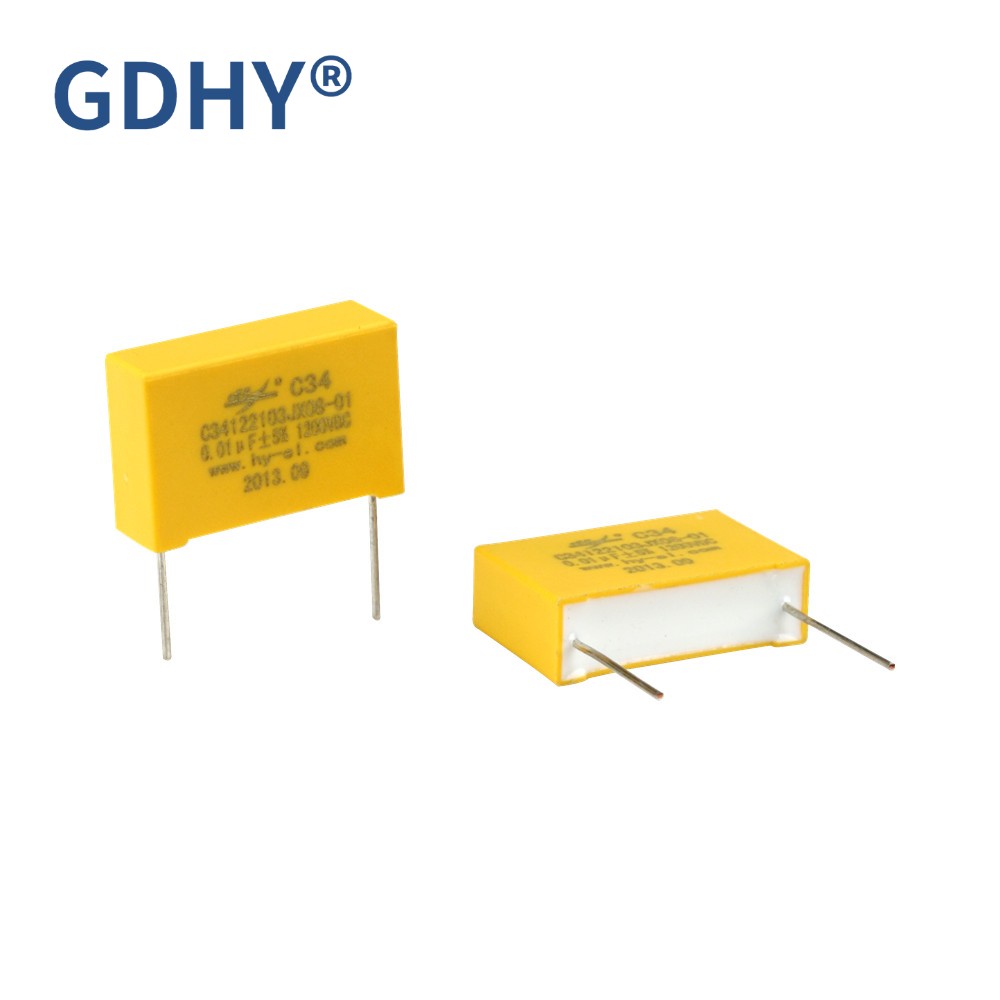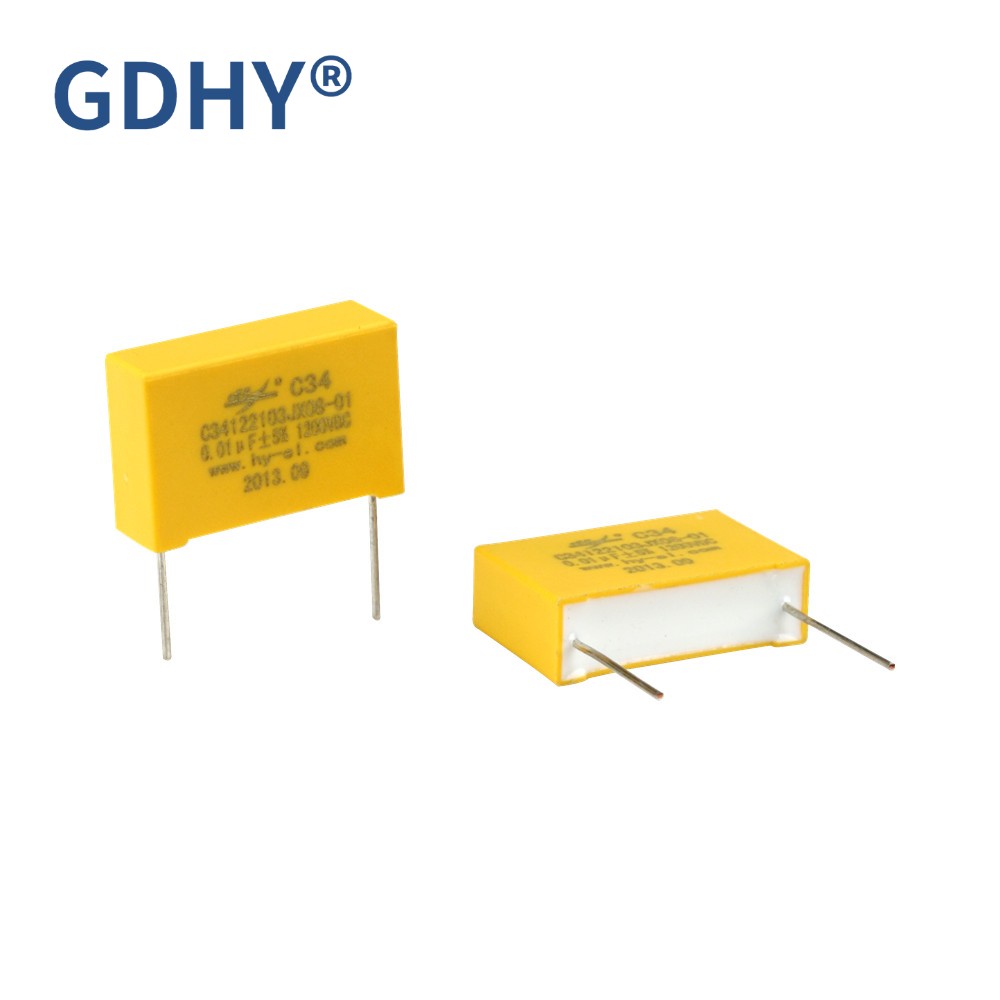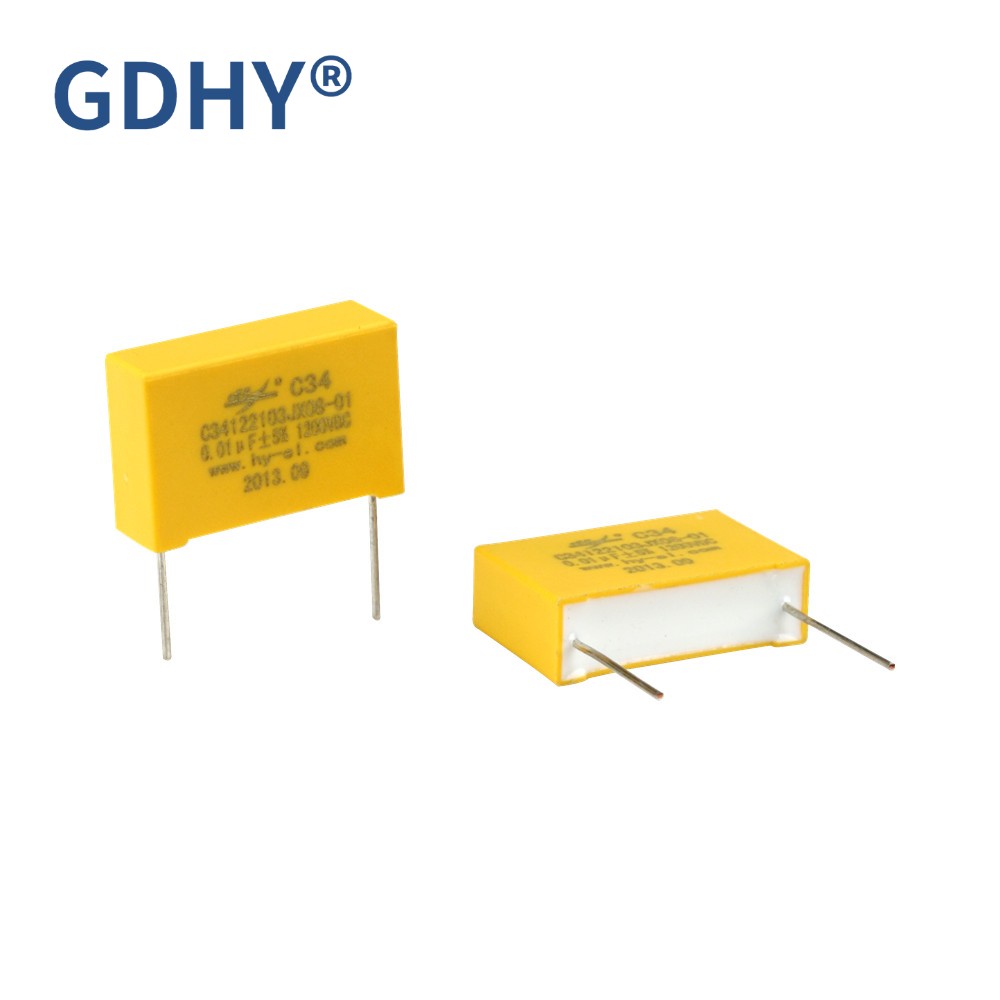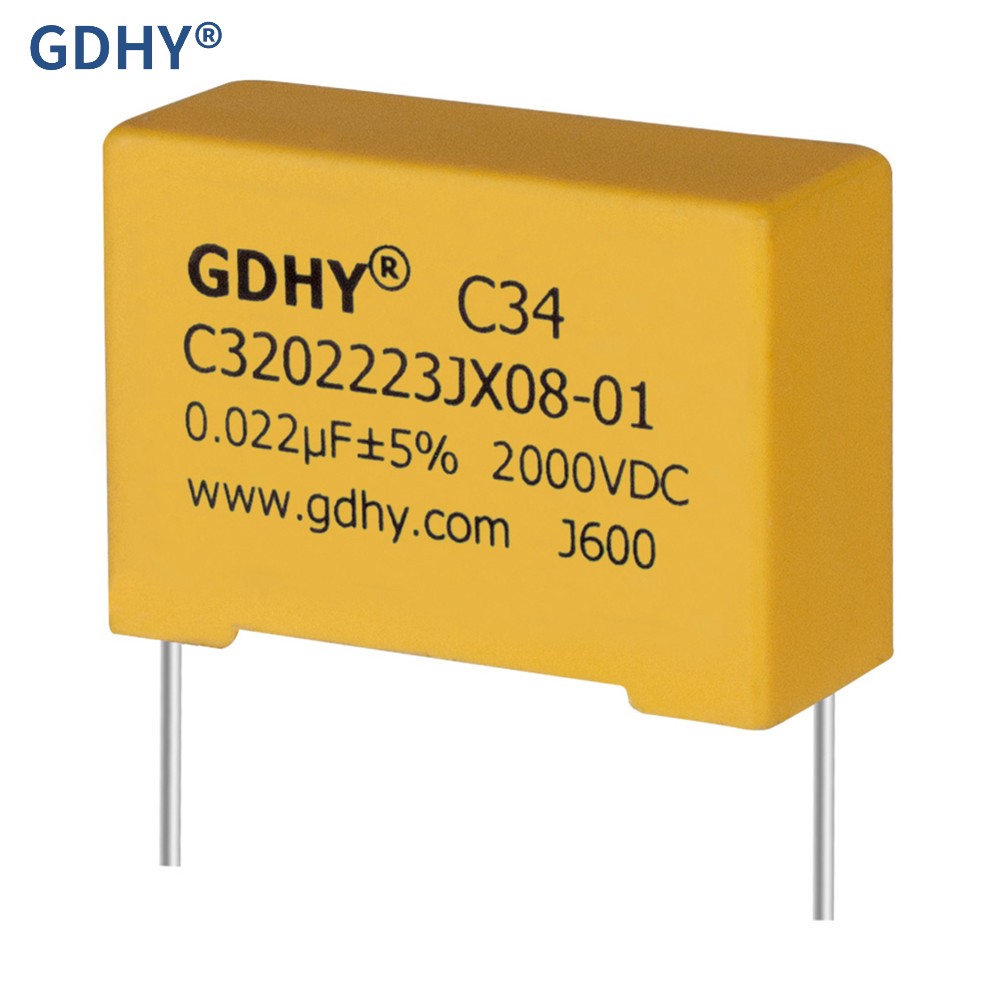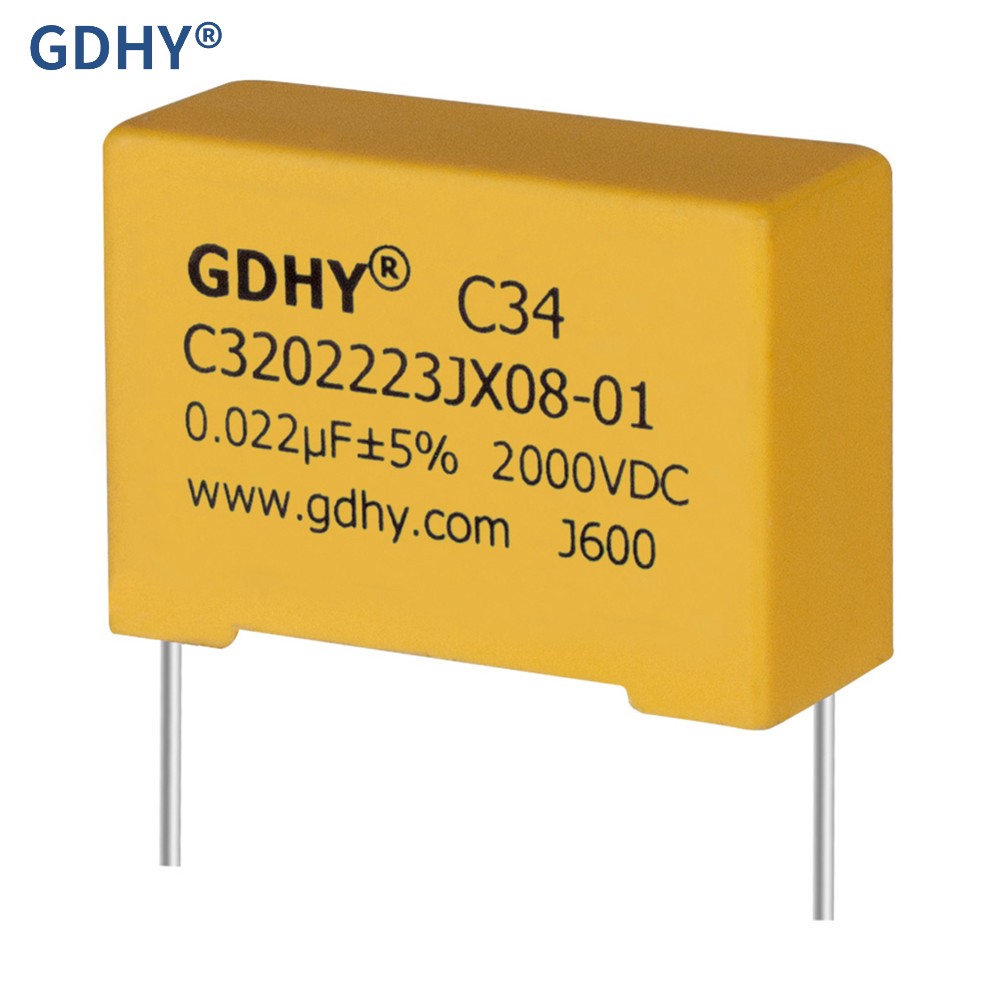 GDHY C34 inverter capacitor capacitor for induction heating metalized film capacitor
The snubber capacitor acts like a low-pass filter in the circuit to absorb spikes. It is usually used in insulated gate bipolar transistors (IGBTs) to eliminate the peak voltage caused by the stray inductance of the busbar and avoid damage to the insulated gate bipolar transistors.
Reference standards
IEC61071 .GB/T17702
Operating Temperature Range
-40℃~85℃
Capacitor range
0.0068uF~5.6uF
Rated Voltage
700VDC~3000VDC
Capacity Tolerance
±5%(J);±10%(K);
Dissipation factor
tgδ≤0.0005 C≦1uF f=10KHz at 20℃ tgδ≤0.0010 C≧1uF f=10KHz at 20℃
Insulation resistance
C≤0.33μF Rs≥30000MΩ(at 20℃ 100VDC 60S) C>0.33 μF RsC≥10000S (at 20℃ 100VDC 60S)
Life expectancy
100000hrs ( Ur hotspot ≤ 85℃)
Withstand voltage
1.5Ur Dc/10S at 20℃
Flame Retardation
UL94V-0
The structure of the absorption capacitor(inverter capacitor is one of it) is characterized by double-sided metallized polypropylene film inner string structure, special internal design and end-face gold spray technology, so that the capacitor has low inductance, multiple lead designs such as tinned copper lugs, tinned copper wire leads,copper nut leads, can withstand higher ripple current, high DU/DV and High overpressure capability. Flame retardant plastic shell, epoxy resin encapsulation, in line with UL94V-0 standard. It is used for various IGBT buffer circuit surge absorption, various high frequency resonance circuits. It is also used in the output of Class-D audio amplifiers. A snubber network damps the ringing and overshoot due to fast switching of high currents. When the transistor you use to switch the current turns off, it generates a high-voltage spike that could damage the device.This spike will also generate electromagnetic interference (EMI). Be aware that EMI is caused by current in a loop. If your snubber network routes current in a large loop, it will increase rather than reduce EMI.
A snubber capacitor is designed to increase the circuit's performance, but it also increases the IGBT's ability to exploit high-speed switching capabilities more efficiently, potentially allowing for even high-frequency control. A high-performing capacitor is ideal for use in a high-performance, high-power circuit as it must be able to cope with its challenging system effects as well. Inverter capacitor and capacitor for induction heating have good performance with its good design.
Metalized film capacitor IGBT snubber capacitors with self healing are used in high voltage, high current and high pulse applications such as IGBT protection circuits, GTO snubber, snubber network, protection circuits in SMPS, energy conversion and control in power electronics, UPS, inverter, induction heaters, welding machine for IGBT snubber protection.
● Plastic shell sealed with epoxy resin
● Tinned plated copper wire extraction
● Resistance to high voltage, low dissipation factor
● Low ESL, low ESR, low temperature rise
● High pulse current, high dv/dt affordability
IGBT snubber circuit; IGBT snubber equipment.Widely used in power electronic equipment UPS, inverter, induction heater, welding machine for protect and absorb peak current and peak voltage.
Use our contact form on our contact details page or call us to discuss this product further.
Copyright © 2022 GDHY - www.gdhy.com All Rights Reserved.